RETAIL
For the new Limited Edition of Hennessy X.O by Marc Newson, Labvert created a unique concept for retail spaces and presentation. The challenge was to rethink traditional retail space and offer a new physical and emotional brand experience. Driven by the trend of technology supporting content, Labvert created a special spot - the X.O Capsule. It offers a 360° journey through an immersive video. The creative use of reflections allows people to see themselves in the space and thereby become part of it. Sharing this experience with others creates the adventure of being part of something special.

Light lines running through the space are the interpretation of the modern decanter design marked by a corrugated relief. Designed to emphasize the iconic image of the product, Labvert has developed a universe to tell the consumer more about the X.O blend and Hennessy.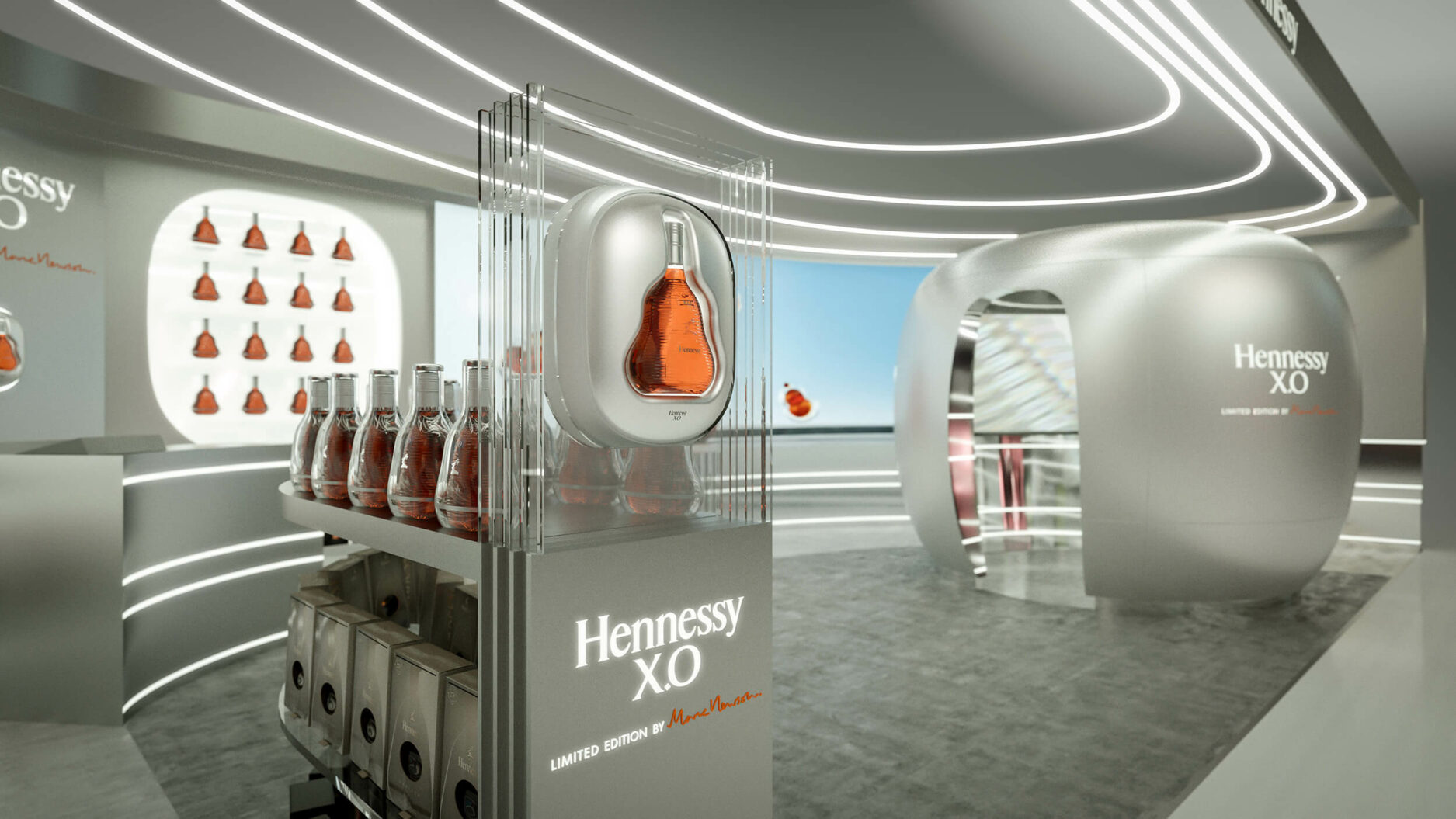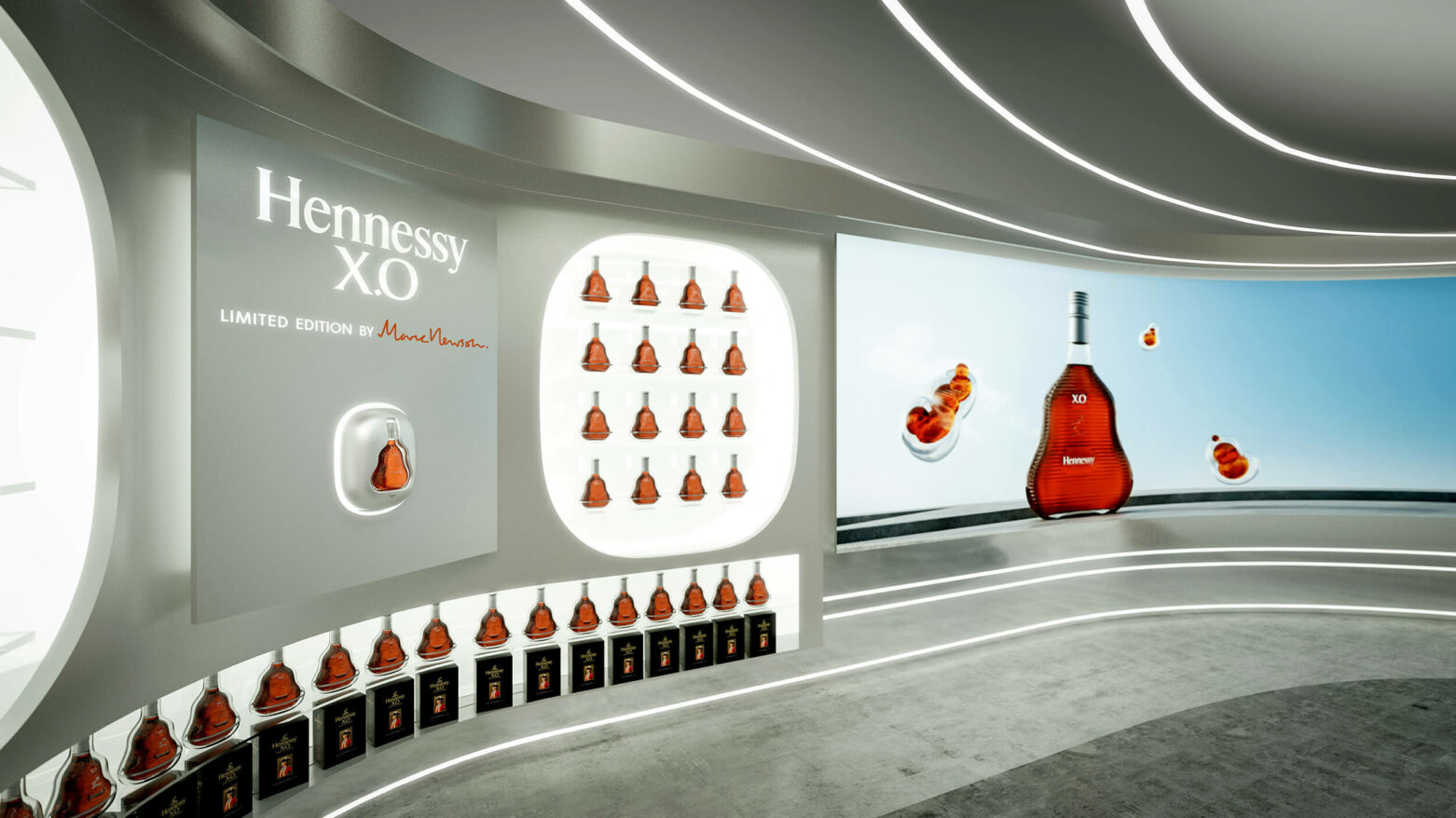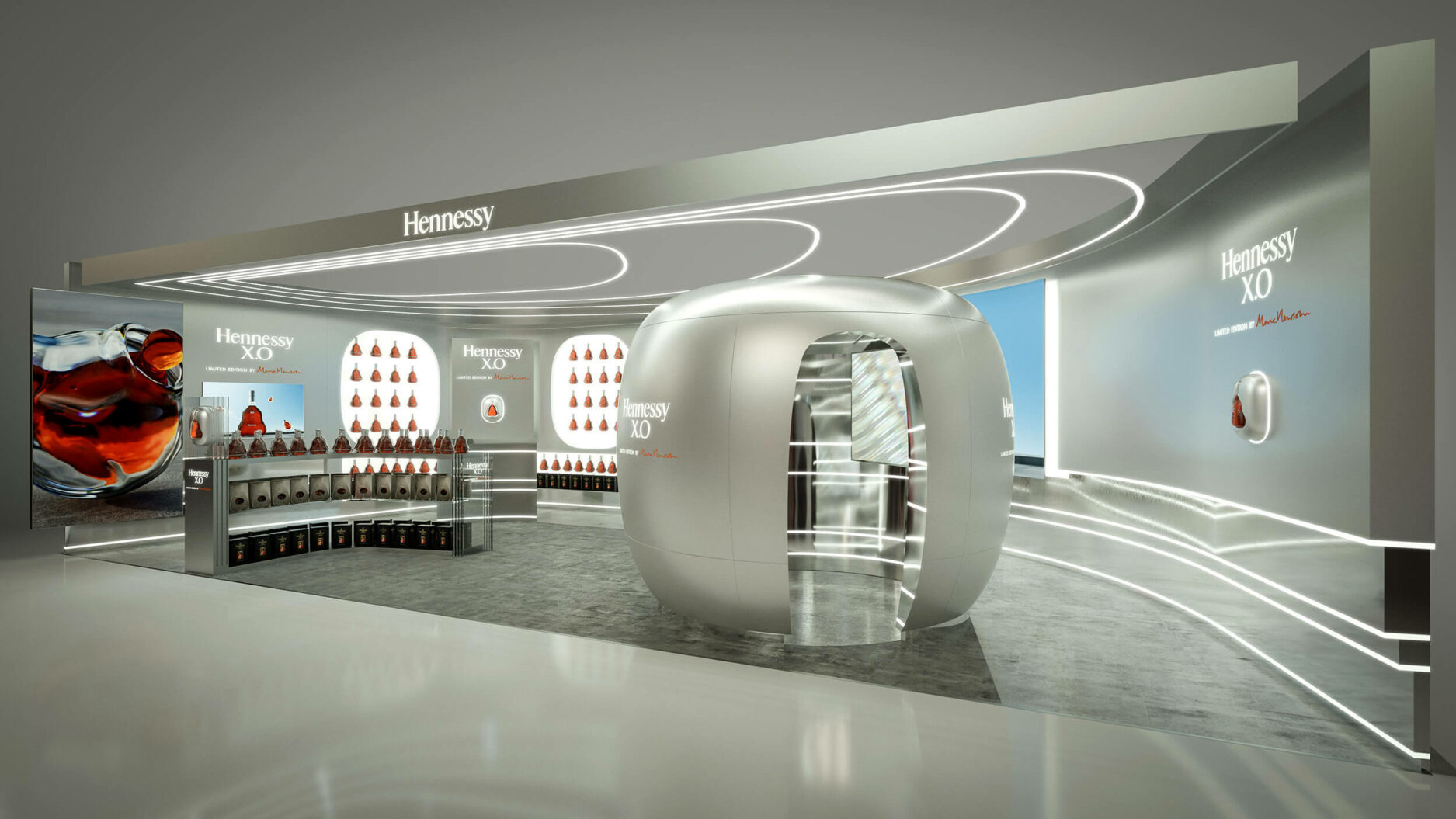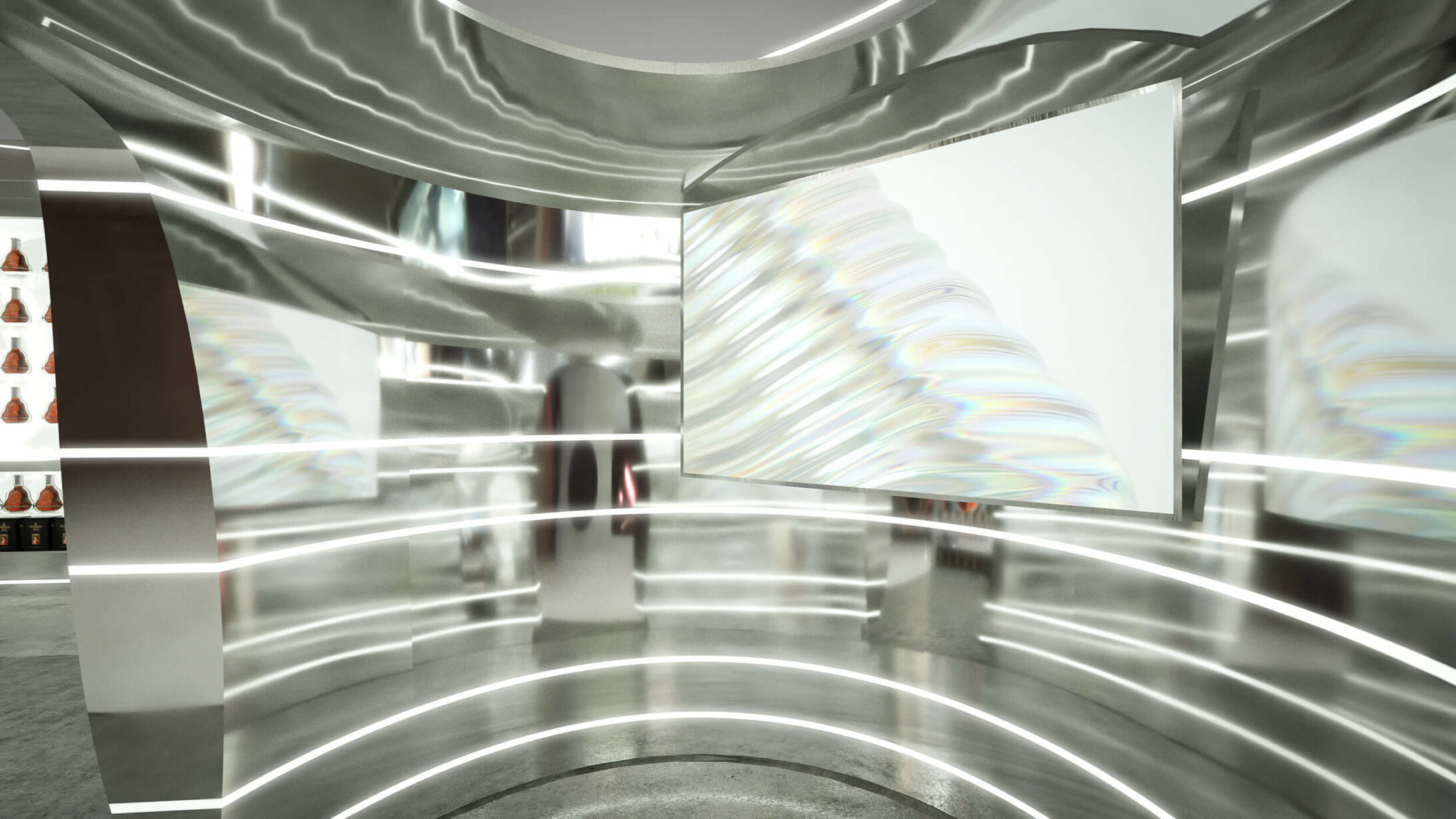 RETAIL
Cognac is a complex blend of distillates of different vintages. This art of blending is the visual theme that Labvert captures in the retail architecture for the distin­­guished cognac brand Hennessy. The characteristic copper, gold and brown tones of cognac result­ing from the aging in oak barrels flow into each other and create a strong background for the glass bottles. Depending on the position of the viewer, a different cognac tone is high­lighted.
Integrated elements like the education wall, hot spots and tasting tables among others, illustrate the rich history of the company and its products.