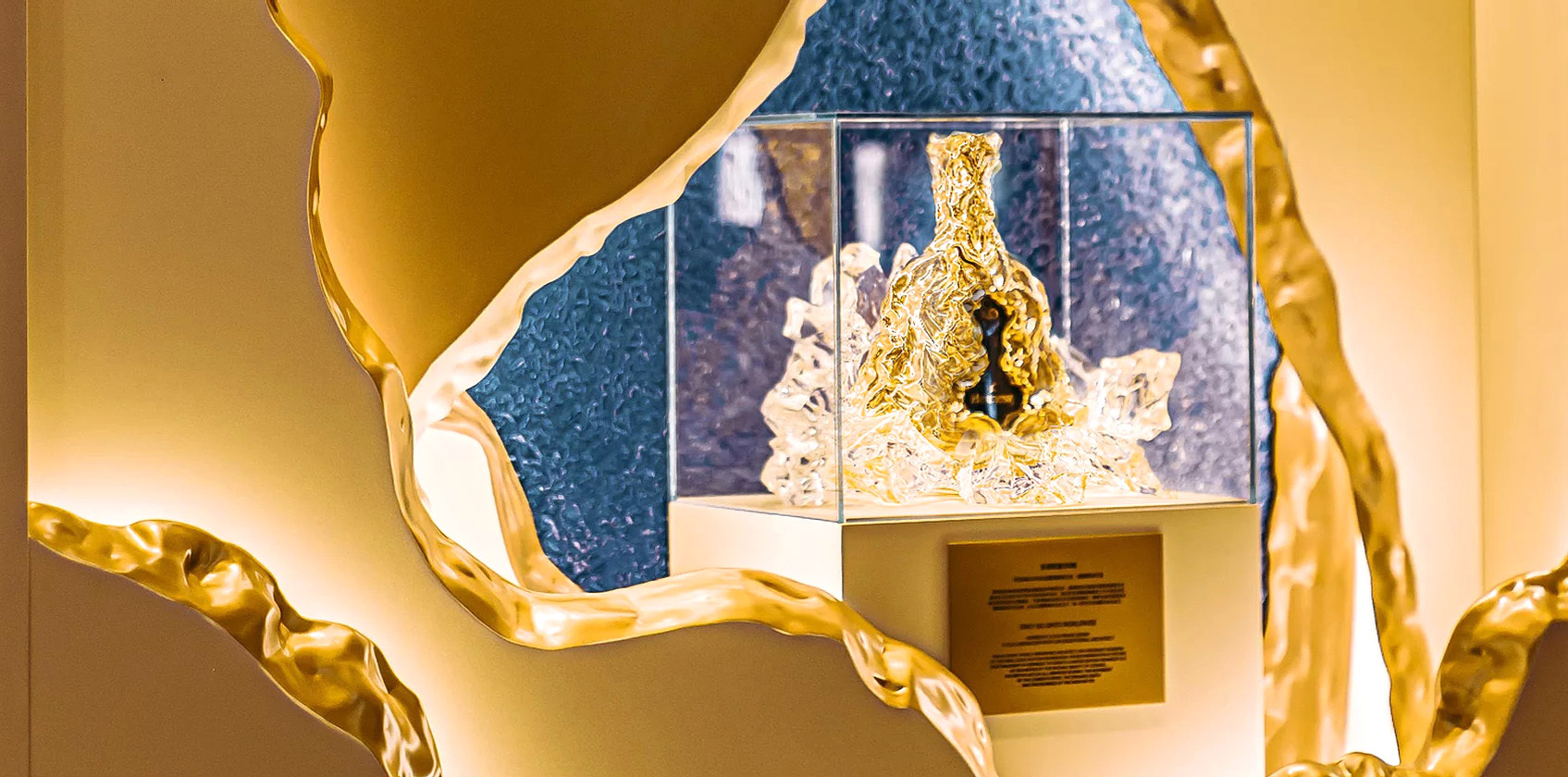 Retail
In collaboration with legendary architect Frank Gehry, Labvert created an experience and space to celebrate the 150th anniversary of the iconic Hen­nessy X.O cognac. Gehry's bold bottle design for the limited edition alludes to the Charente River in the Cognac region as well as to the amber richness of an X.O blend.
Labvert thoughtfully translated this vision into a consumer journey and retail environment including window displays. In keeping with the exclusivity and dynamic shape of the decanter's gold encasing, Labvert designed a brand space defined by glistening gold surfaces in combination with the light beige of travertine stone.
Additional sensory elements were integrated to enrich the customer experience, such as a tasting area or a touch screen providing further information about Maison Hennessy and its history. The Hennessy X.O Frank Gehry Limited Edition project represents the most recent undertaking in Labvert's long-standing collaboration with the French distillers.