INTERIOR
When rejuvenating an historical apartment for a design loving couple in Vienna, Labvert applied a uniquely holistic approach. Rather than heterogeneous mix-and-match, all materials, colours and shapes are meticulously coordinated throughout the entire apartment. Taking aesthetic inspiration from the mid-century style, the rooms pay tribute to the heyday of interior design in the 1950s and 60s while simultaneously catering perfectly to the individual needs of the apartment owners. From the dining table through closets and sideboards to rugs and lamps: A considerable number of exclusive Labvert designs were handcrafted to create a one-of-a-kind living space with a harmonious and distinctly contemporary ambience.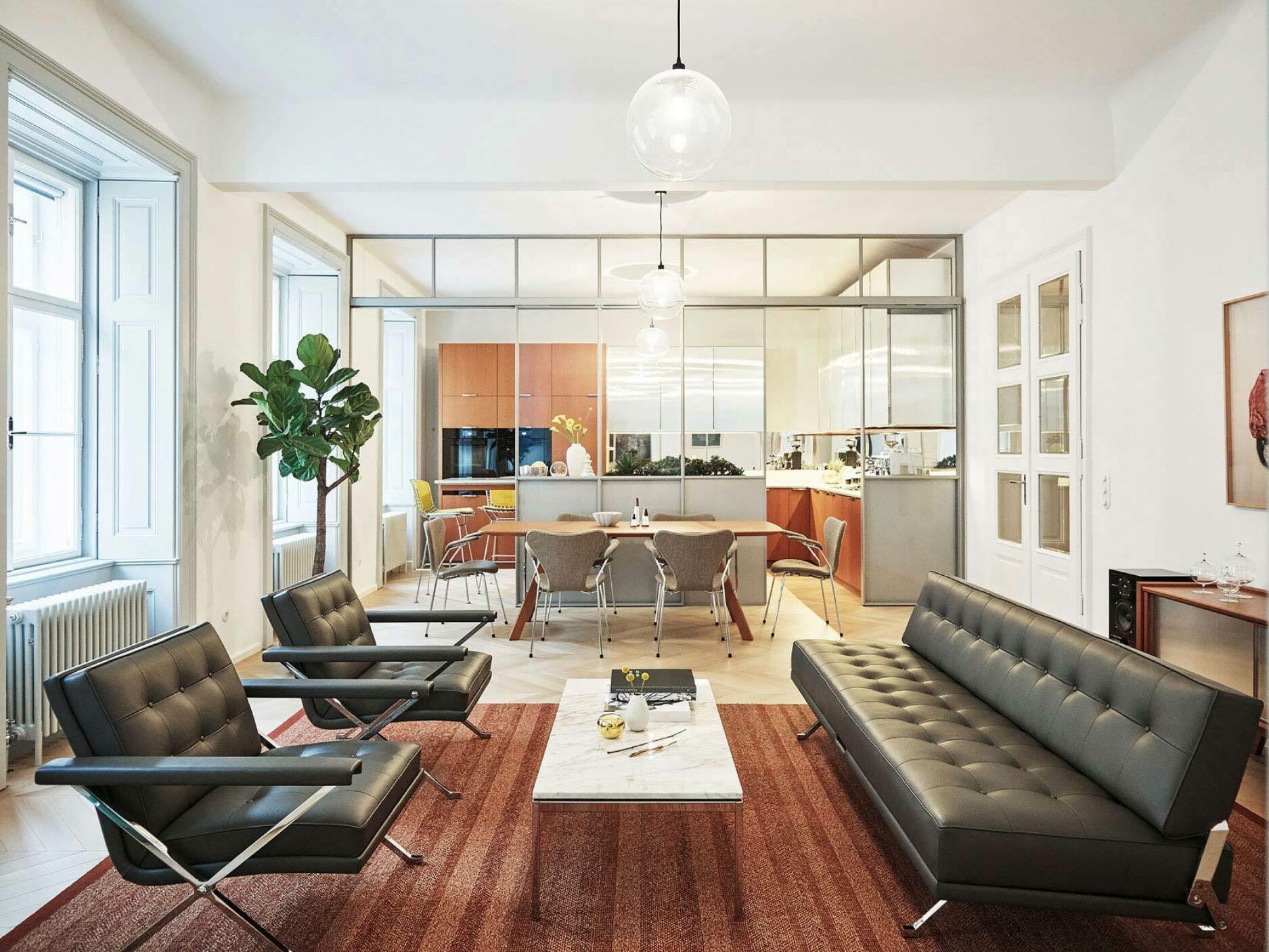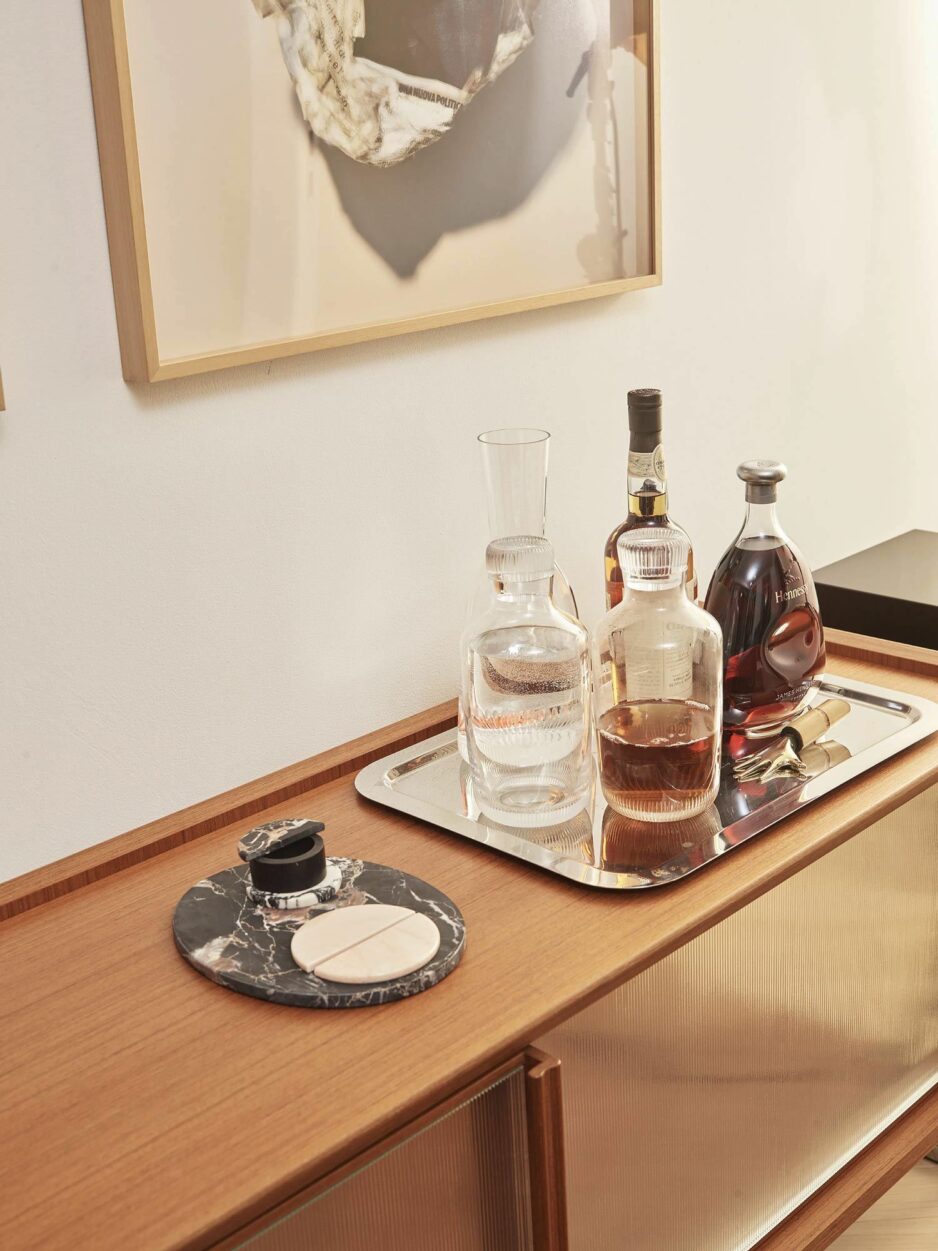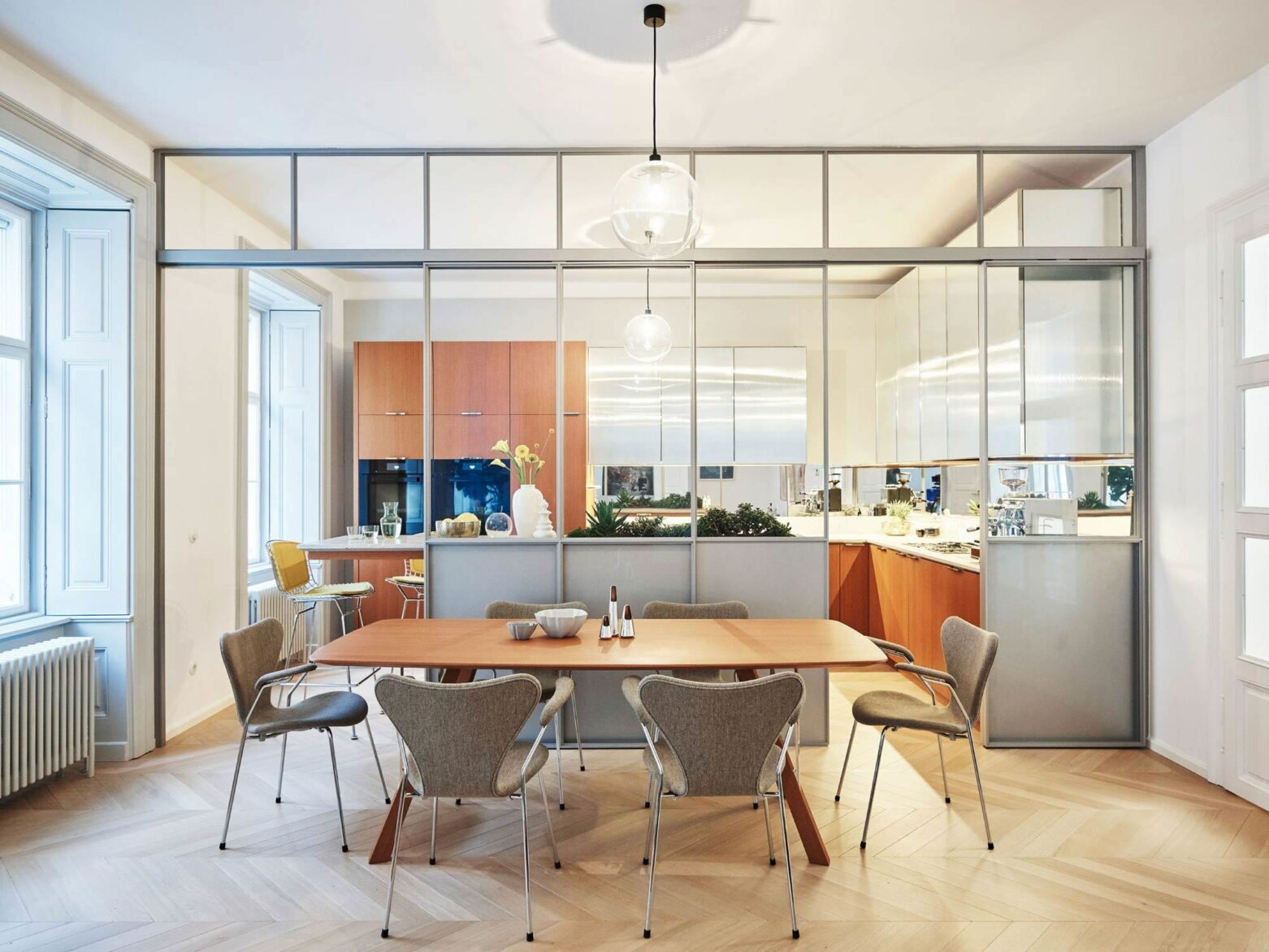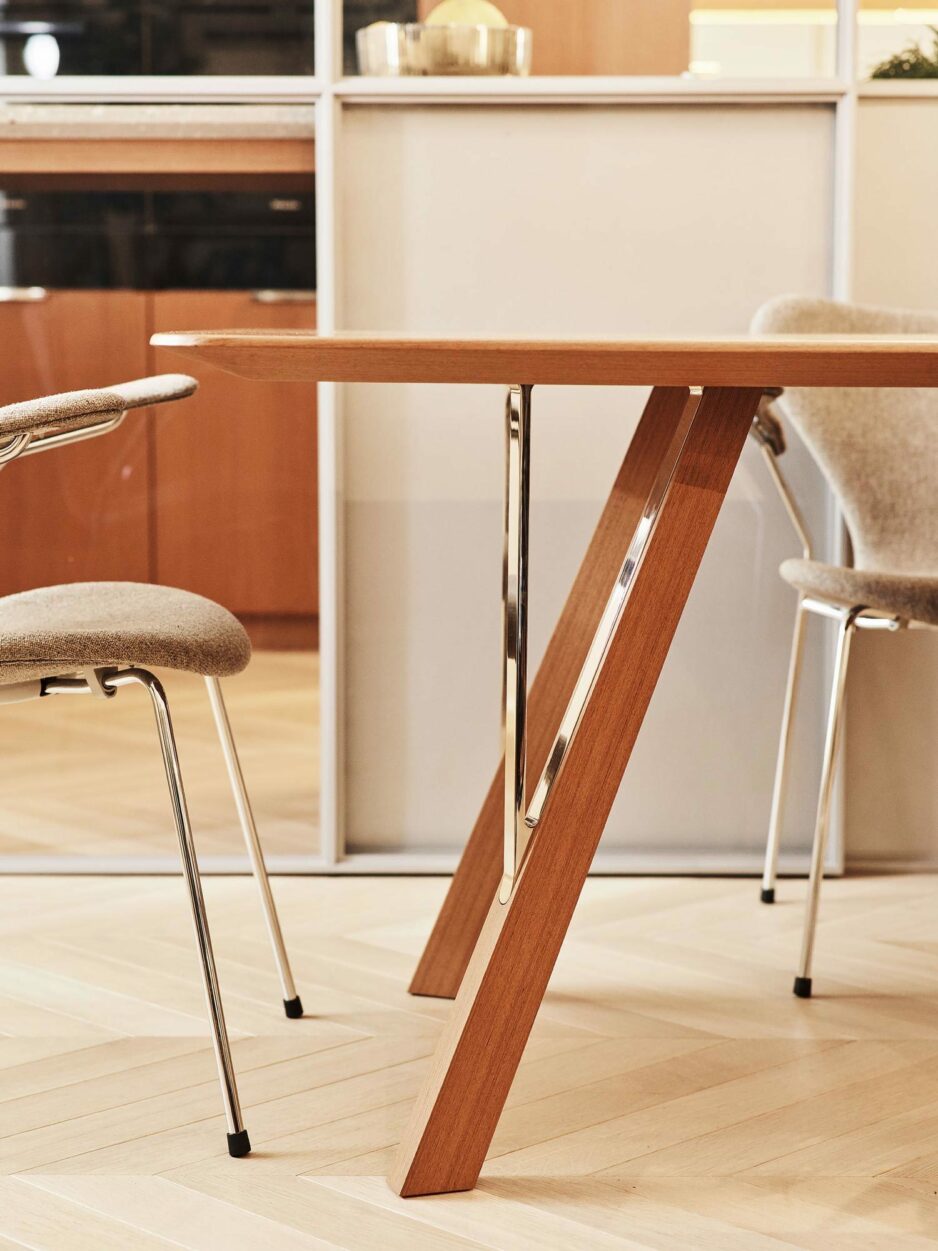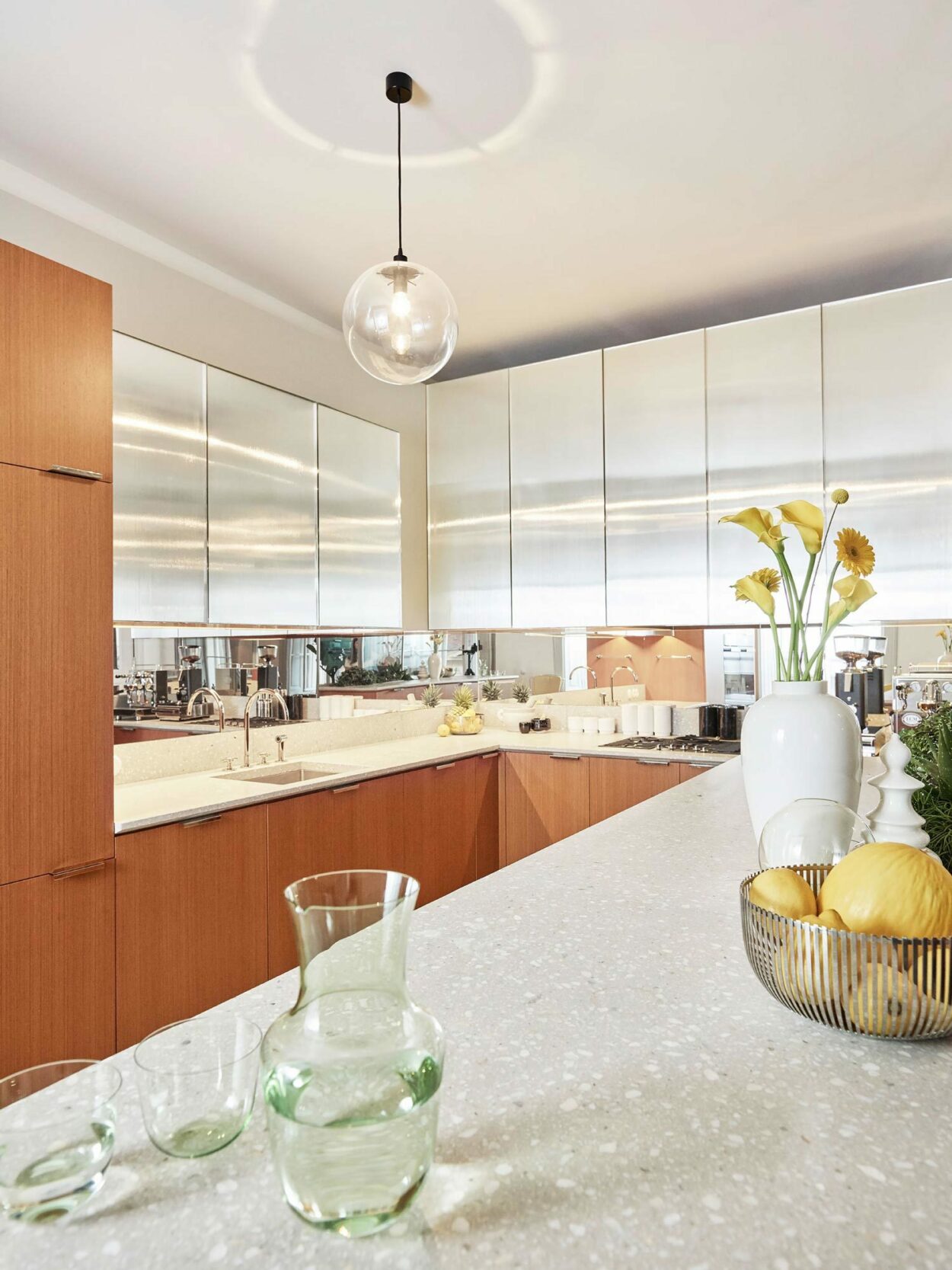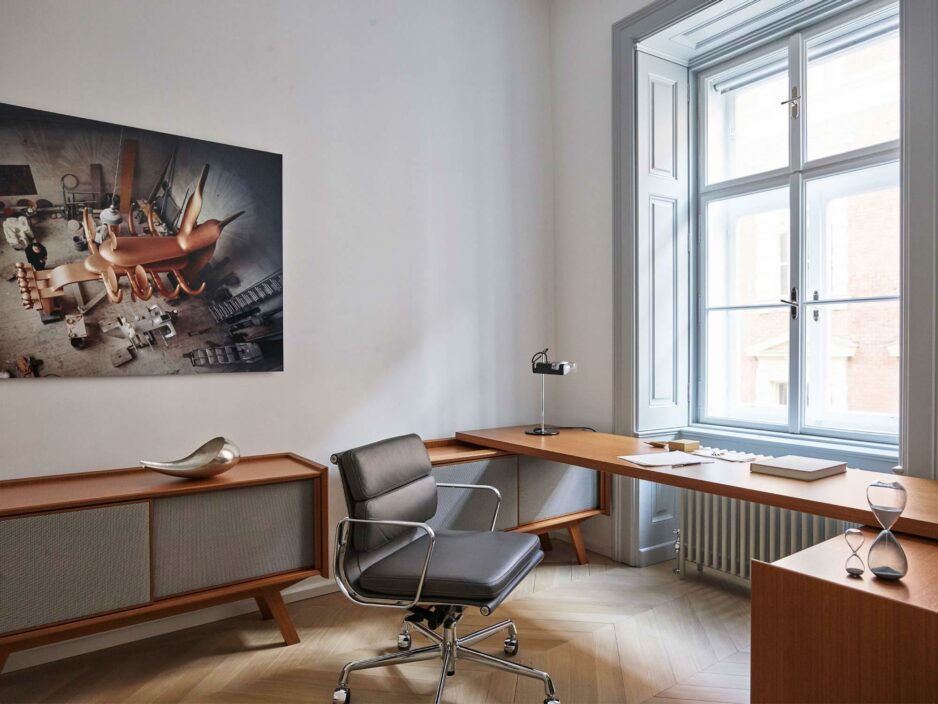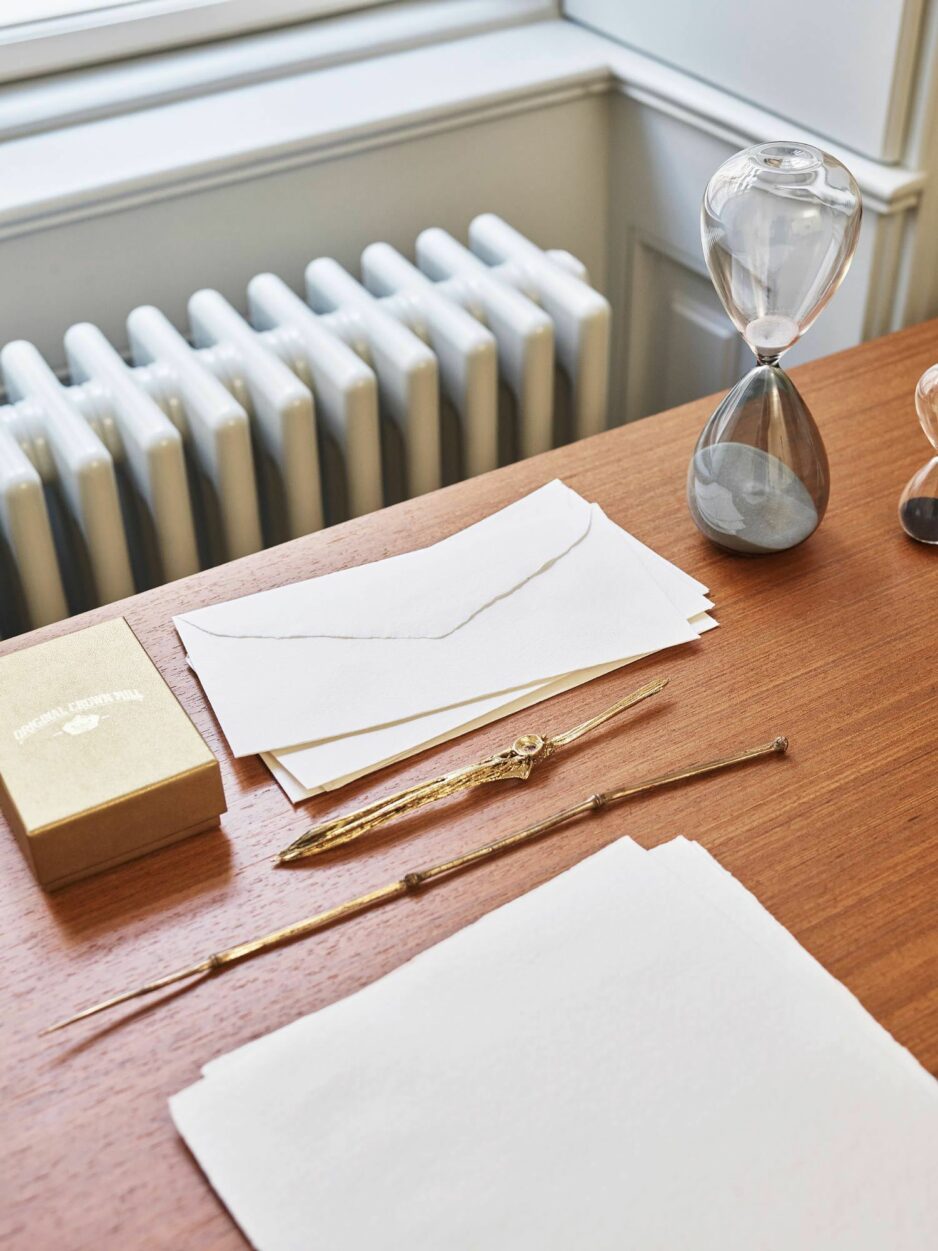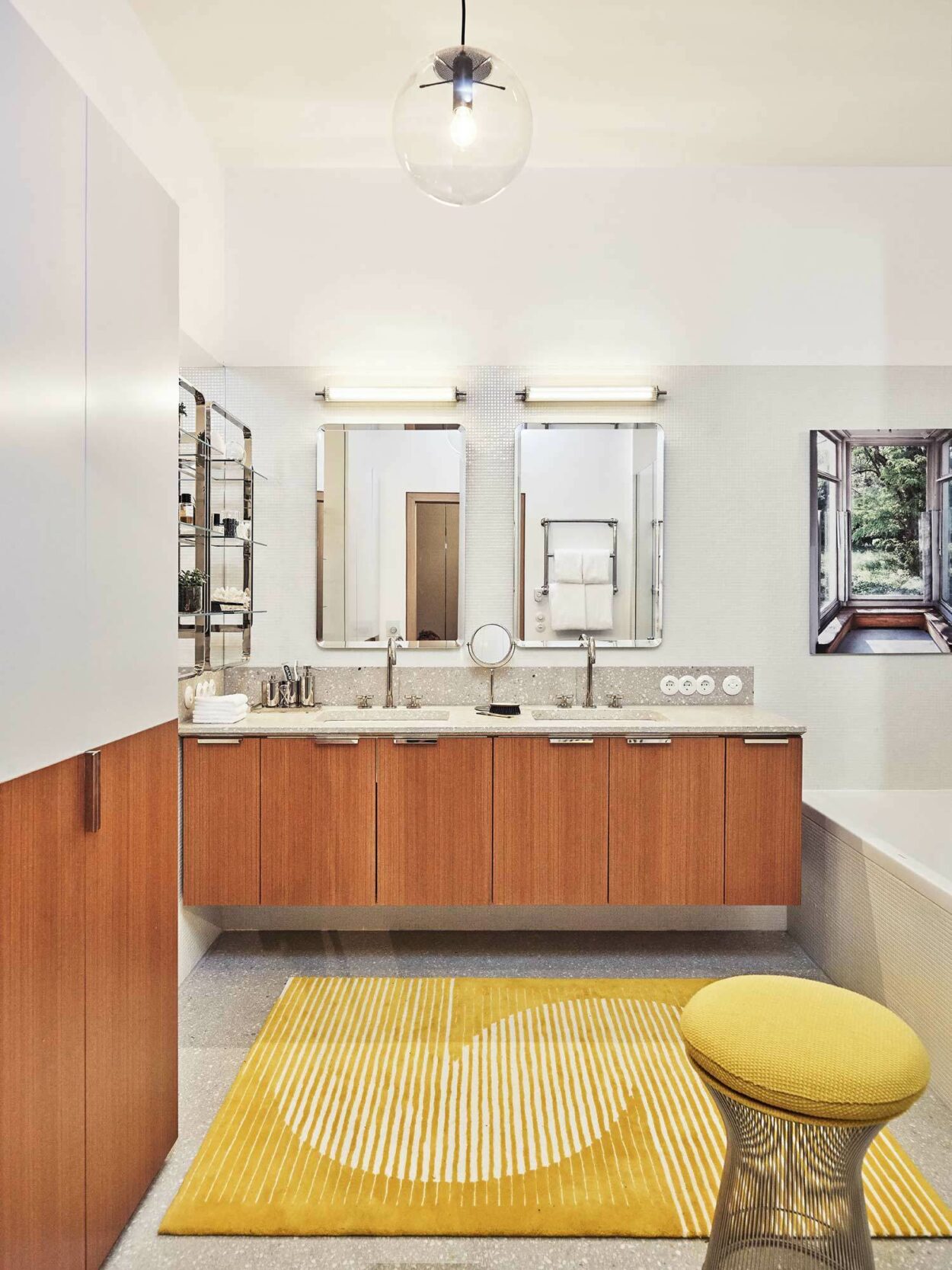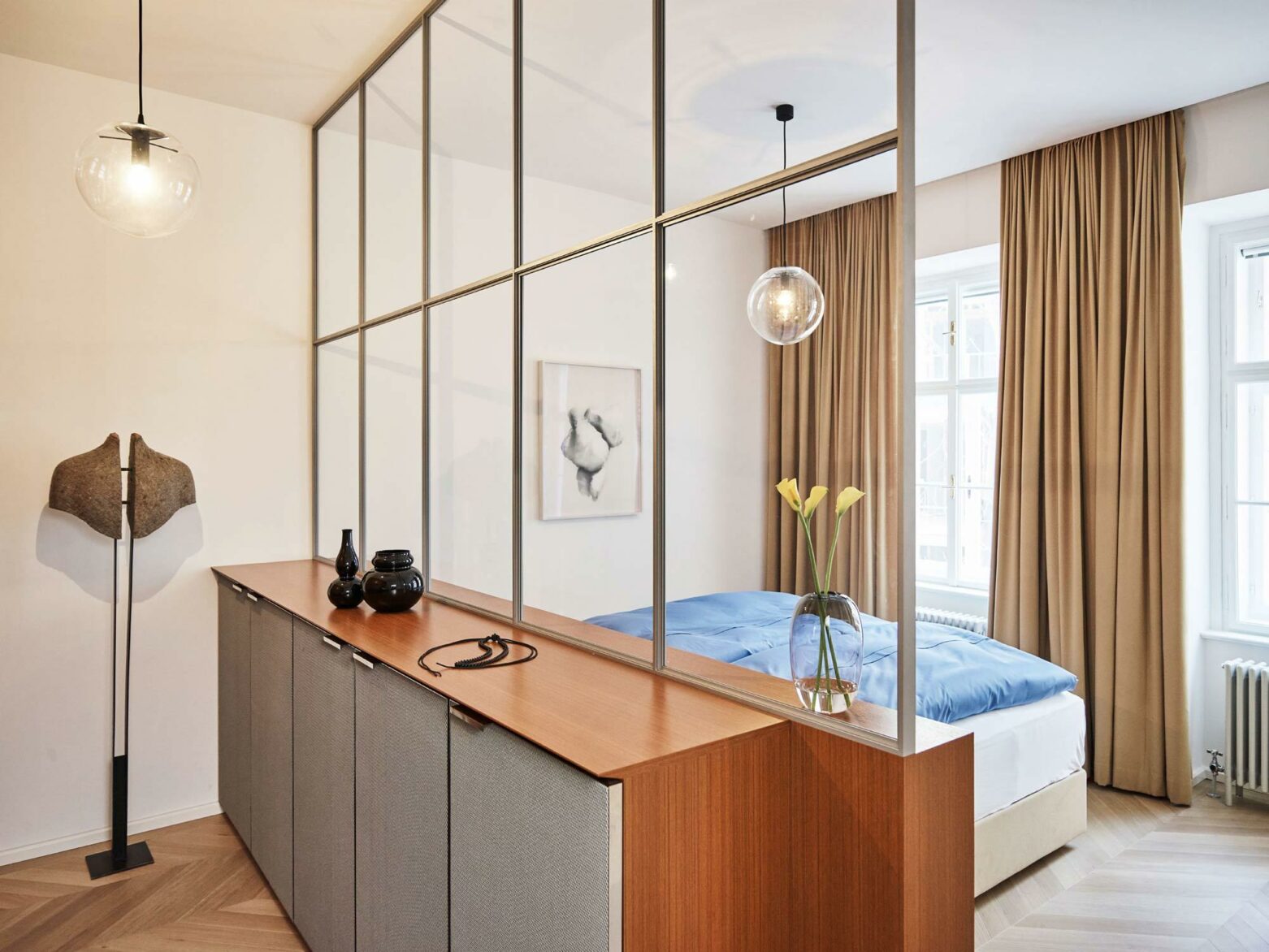 ARCHITECTURE
The natural beauty of the location on the northern shore of the Austrian Lake Wörth with its turquoise water practically demands that it be treated as more than a mere backdrop. The intention of the design is to establish an animated interplay between the interiors and the unique environment. The villa opens out onto the lake by way of ample glass surfaces and a half-open patio that visually draws the landscape into the building's interior. In contrast to this inviting openness, the north-facing façade visible from the street is more solid and austere.
The residence is organized into a bedroom level on the top floor and a living area on the bottom floor. This horizontal division is also recognizable on the outside thanks to the materials used in the façade. Simultaneously, the two levels communicate playfully with each other through the use of differing ceiling heights and elegant curving surfaces, creating a harmonious unit with cleverly meshing spaces that allow a multitude of fascinating shapes, terraces and balconies.
Design: Labvert 2019
Client: Private

INTERIOR
Labvert goes Côte d'Azur.
In the heart of Saint Tropez, Labvert has designed the interior of an apartment with a direct view of the marina.
The elements of the interior are subtly influenced by the flair of the Côte d'Azur. Colours, materials and details are all inspired by traditional Mediterranean styles.
Design: Labvert 2018
Client: Private
Visualisation: TRG-GmbH