RETAIL
Renowned German luggage manufacturer Rimowa was acquired by the LVMH group in 2017 and subsequently underwent a comprehensive brand relaunch. Labvert was asked to accompany this process and devise a new generation of stores matching the rejuvenated corporate design, with the famous suitcases and their iconic grooves taking centre stage. Accordingly, a visually reduced shop concept was developed in which the grooves appear repeatedly as a design element. To provide a contrast to the polished, high-sheen look of the luggage, warm colours and soft materials like open-pored woods, felt, fabric and leather were carefully processed and arranged into a harmonious, high-quality environment. The concept has been implemented at several locations in Europe, Asia and the US, with further prestigious projects soon to follow.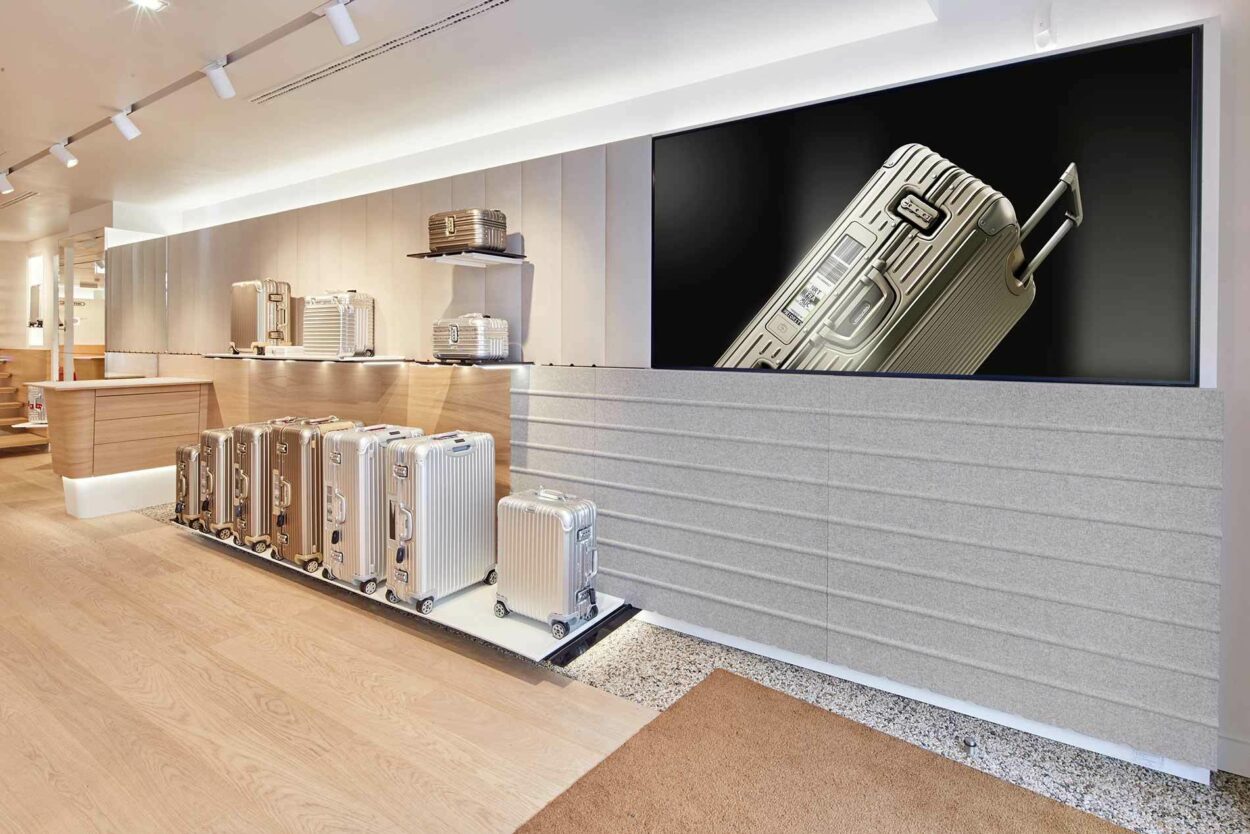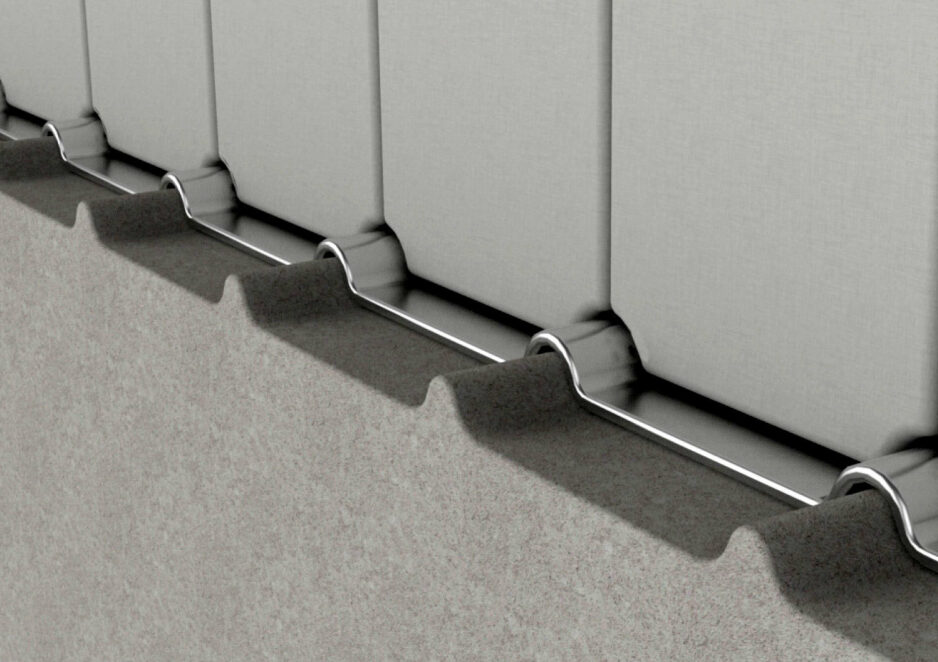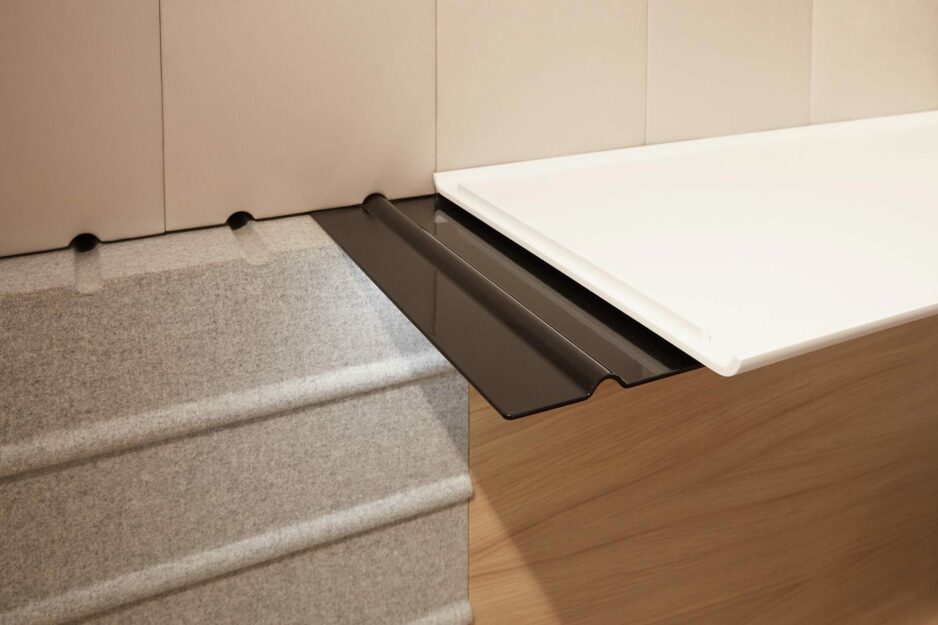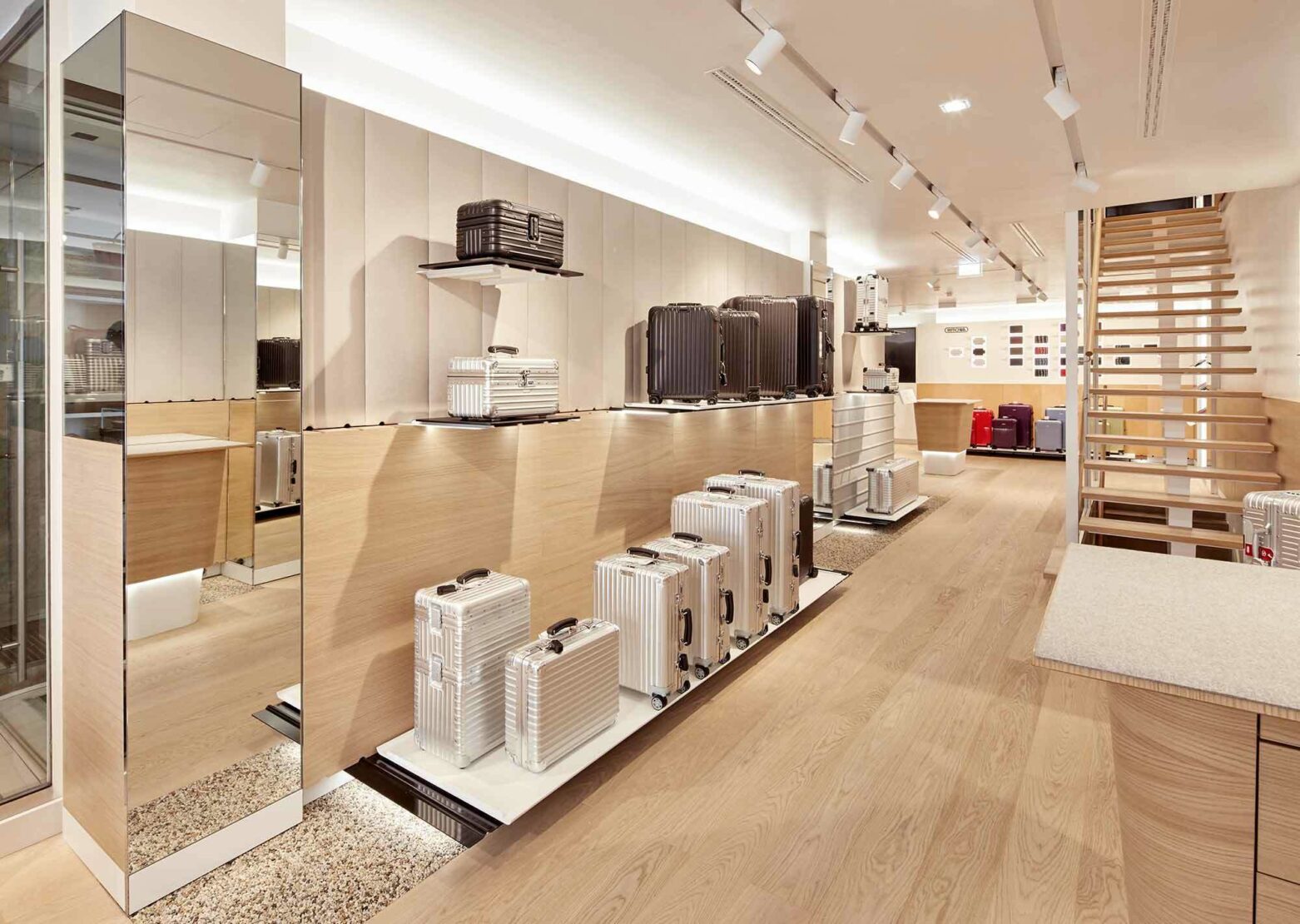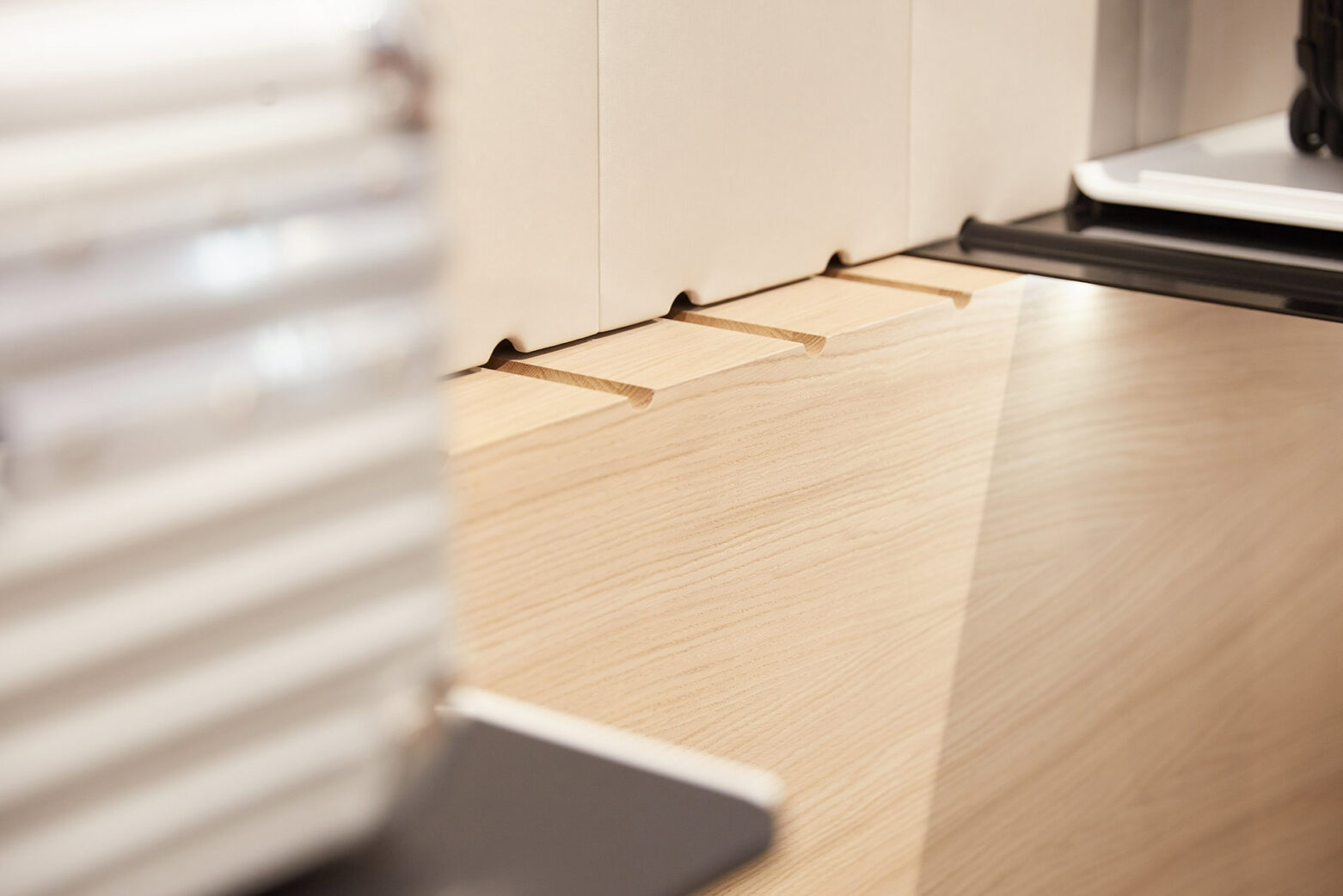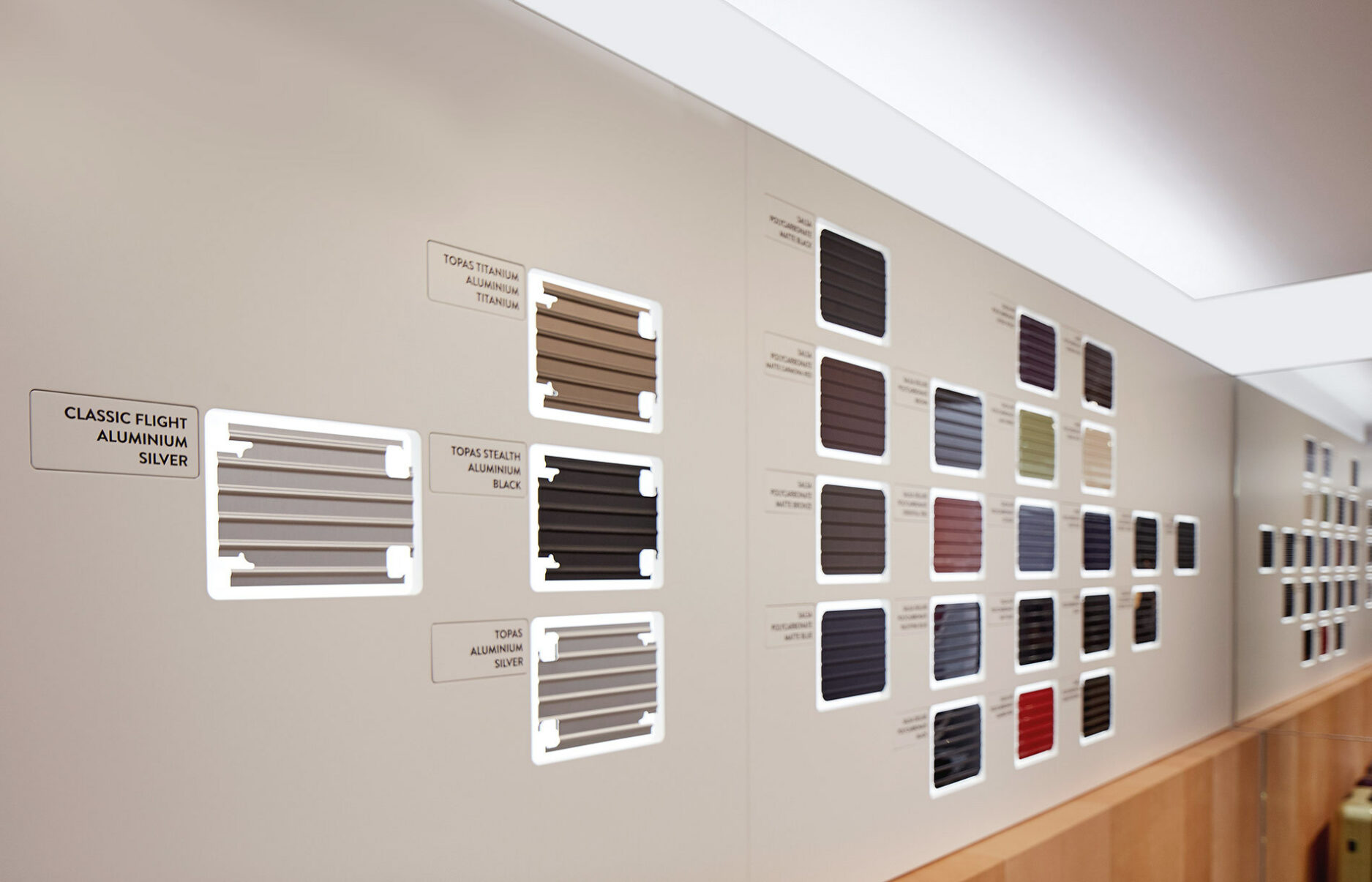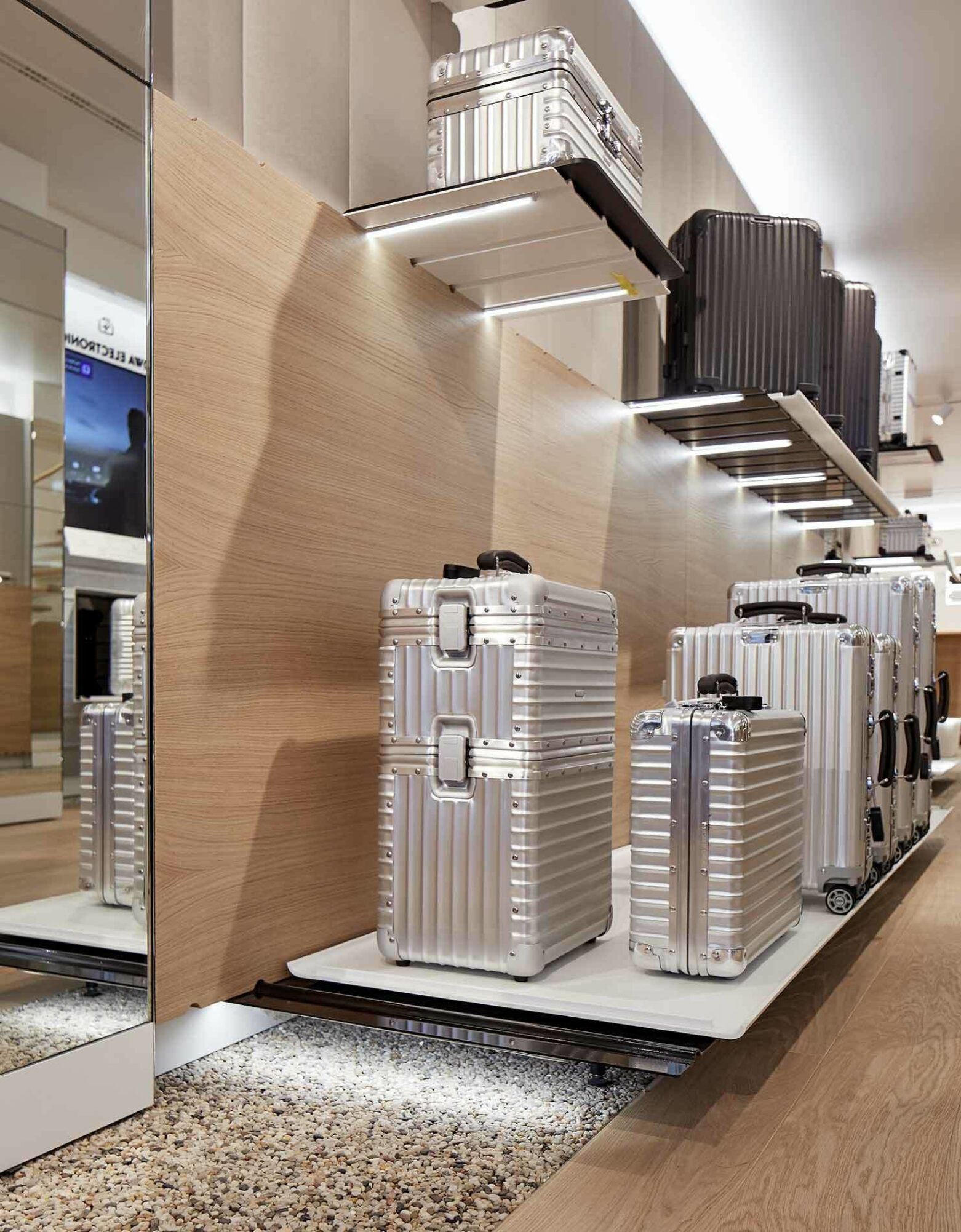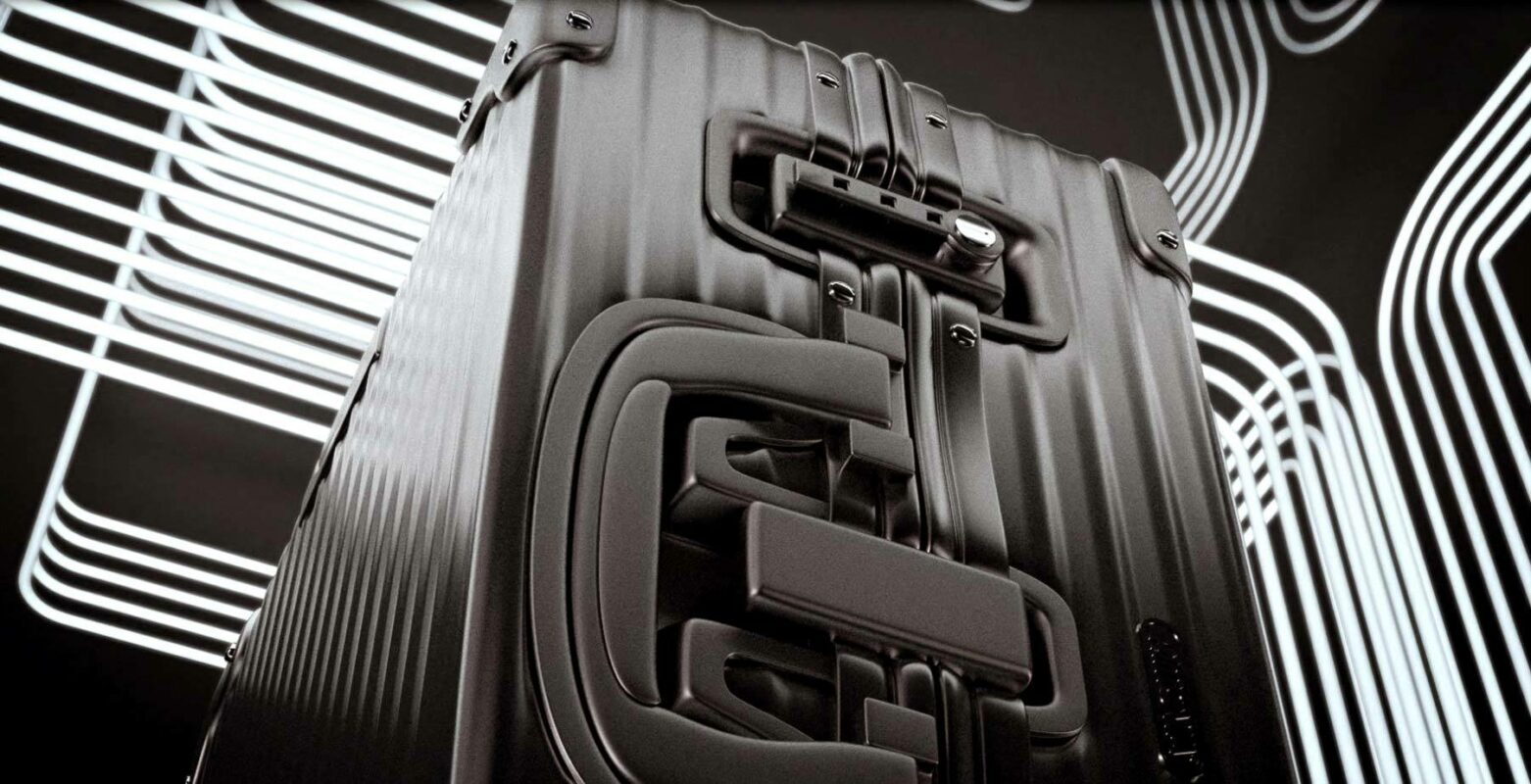 RETAIL
The Rimowa Flagship Store in Tokyo's vibrant shopping district Ginza combines high-quality Western design with the rich cultural traditions of Japan. Inspired by Japanese rock gardens, especially the famous Zen garden Ryoan-ji, sweeping, dynamic lines run through the store, inviting the customer to embark on a sensual journey of discovery. Along the way, customers encounter the baskets – woven room dividers made of filigree oak wood slats and handmade Japanese paper (washi) that connect the two floors vertically. The overall impression of the shop is inviting and minimalistic.  Subtle contrasts between flowing and angular, as well as selected materials, such as warm wood and cool metal, create a calm background for the focused presentation of the legendary Rimowa suitcases.
RETAIL
The Rimowa Pop-up on Rodeo Drive in Los Angeles shines a new light on the legendary German suitcase brand. The focus is not on presenting the entire product range, but rather capturing and visualizing the dynamic moment of travel, the experience of mobility and movement.
In the bright, modern room, the design from the Labvert architecture studio lets individual suitcases visually glide through the room on conveyor belts or take to the skies overhead in a carousel.
The inviting lounge area overlooking Wilshire Boulevard invites you to rest in the comfortable armchairs and take in the sights which include more than just suitcases. Books, magazines, cosmetics and accessories related to travel are all presented on their own lifestyle shelves.
"We created a spatial and dynamic interpretation of the traditional suitcases from Germany with the characteristic grooves. The impulsiveness of traveling and airports with their conveyor belts are the associative motifs that inspired us."
Stephan Vary