PRODUCT
The Art of Testing
To develop an object to test per­fumes and to give form to Dior's 'savoir-vivre' — this was the design challenge of this project. In order to test perfumes, they are usually sprayed on paper strips. This way, however, the scent gets on the hand too, thus the tested smells mingle and the perfumes become indistinguishable.
To meet this challenge, Labvert developed a funnel-shaped object made out of glass. Inside is a ceramic cylinder that carries the fragrance. Shielded from the glass cone, the perfume can unfold. The fragrance tester is as pre­cious as a gem and repre­sents the fine workmanship, sophistication and avantgarde approach associ­ated with all of Dior's products.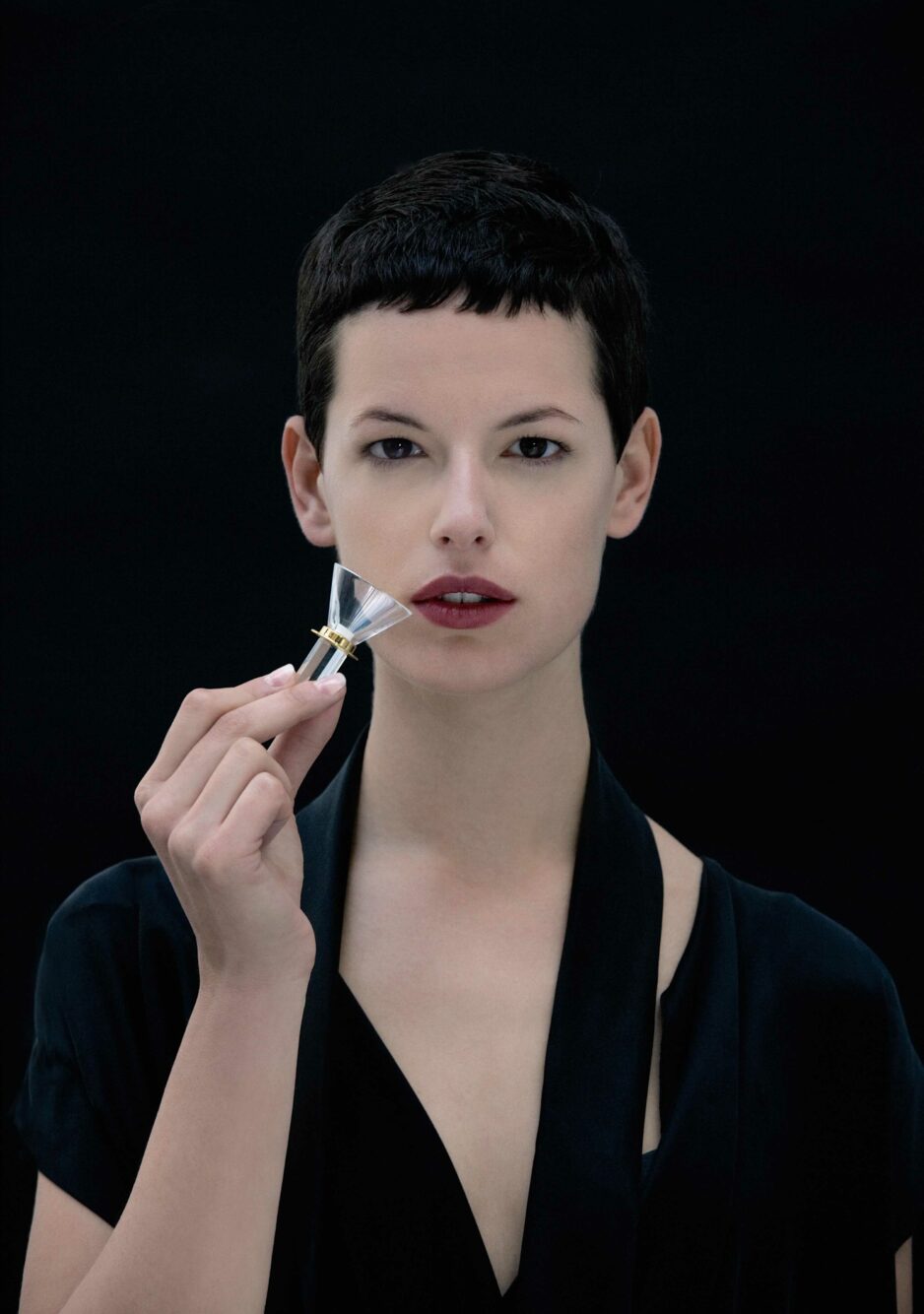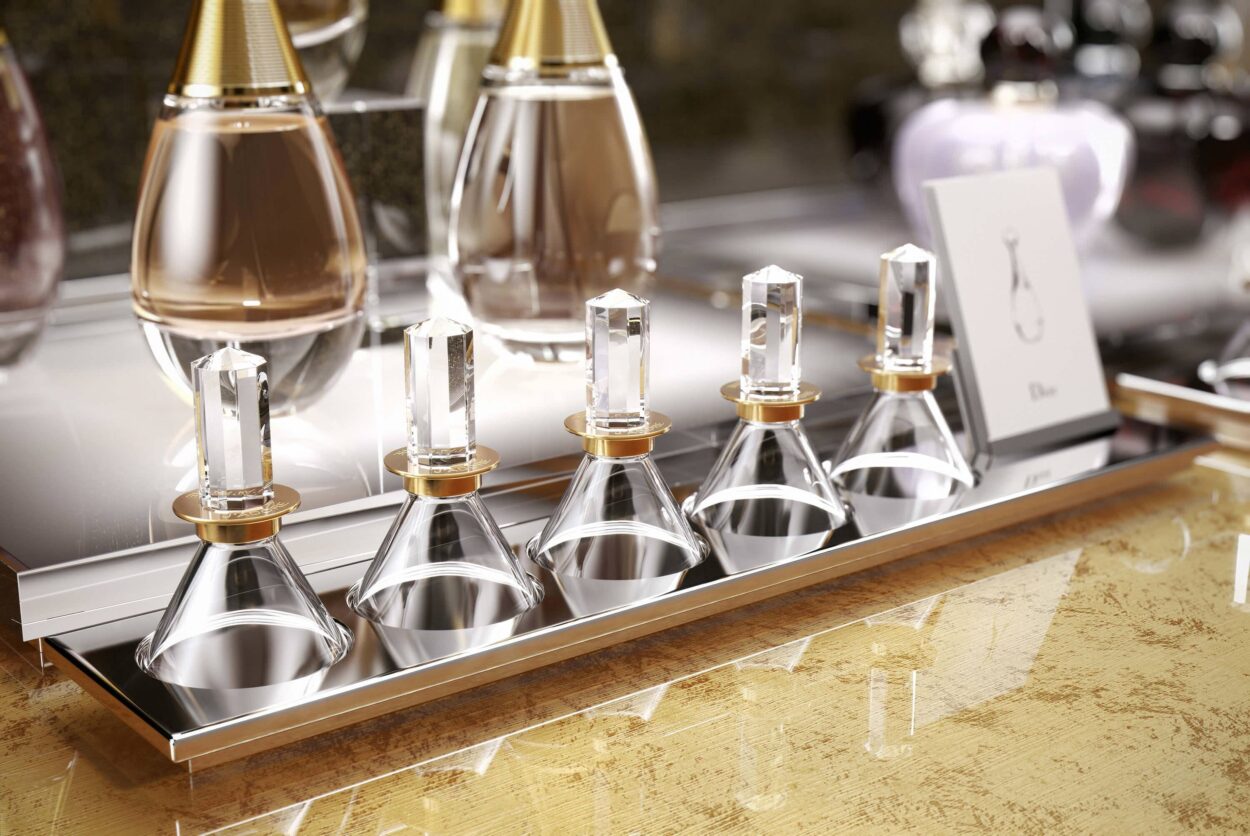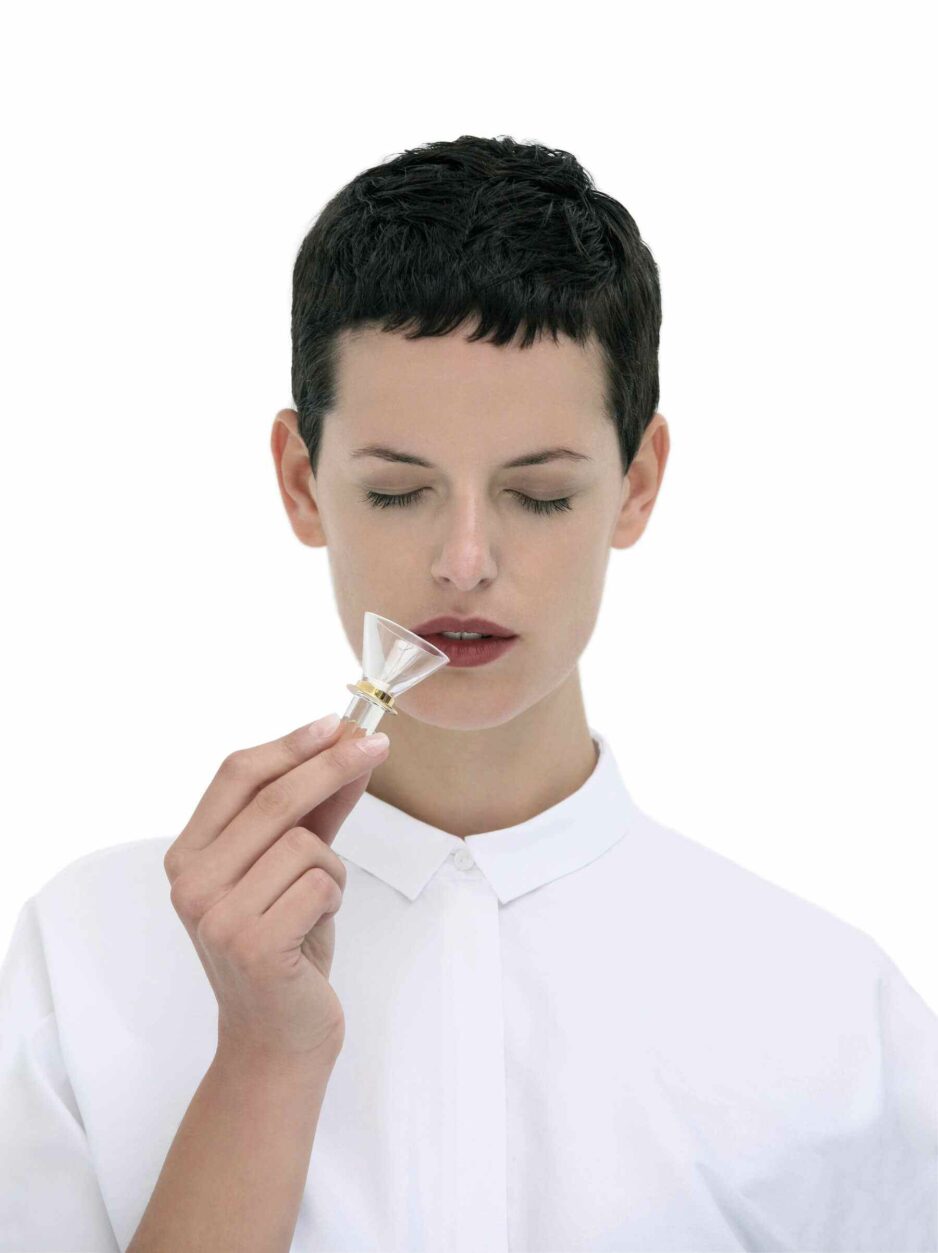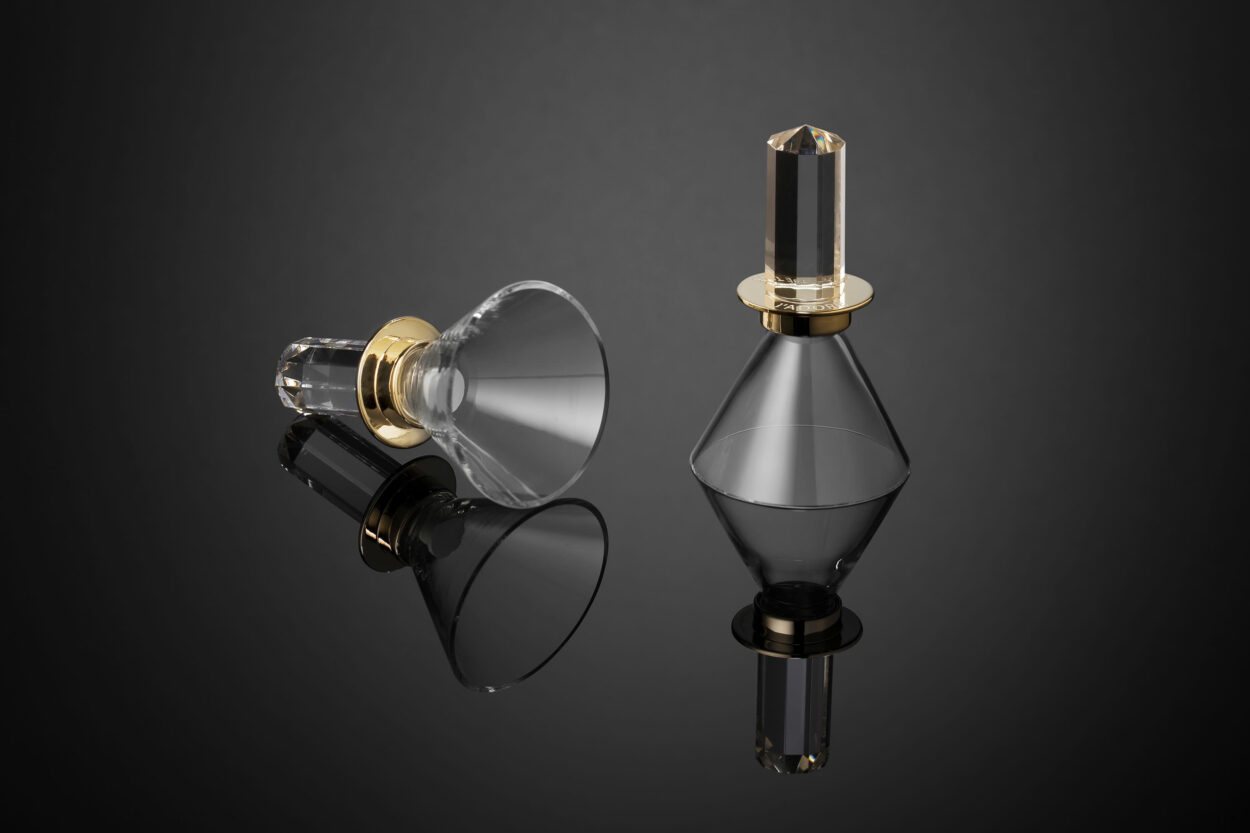 RETAIL
Labvert designed this new one-of-a-kind concept boutique landmark for Parfums Christian Dior. Their first boutique focused on makeup. It is housed in a striking building, the Oculus of the World Trade Center in lower Manhattan. The 650-square-foot shop was designed to exude an ambiance of backstage at a fashion show with a large floor-to-ceiling video screen, flashy photographs and six work stations where a staff of six makeup artists offer customers professional services. The clients have a chance to experience a wide range of new digital innovations.
PRODUCT
The X-Chairs series includes a range of chairs that have been designed exclusively for Dior Beauty Boutiques. The design is inspired by classic director's chairs like those used in the back­stage area of major fashion shows. The different models, from low to height adjustable, offer a modern solution for the tempo­rary act of sitting.
The chairs stand out with their extremely precise manufacturing and luxurious details including embroidered logos and handbag hooks. The X-Chairs series is manu­factured by the traditional Viennese company Wittmann.
INTERIOR
The Château de la Colle Noire in Montauroux is the former residence of Christian Dior. The area around the nearby town of Grasse inspired the doyen of fashion to his world famous perfumes. Labvert was commis­sioned to design a perfume museum for the Château de la Colle Noire to present the Dior perfume creations in all their diversity; from the first scents that still bear Christian Dior's signa­ture, to the latest perfumes by François Demachy.
The noble vintage flacons and selected new fragrances are presented atmospherically in sophisticated showcases. Original sketches document the creation of the first ideas of Dior. In Château de la Colle Noire, the contrast of the epochs is impressively pre­sented with the atmosphere of a bygone era existing in harmony with modern design.