PRODUCT
Adolf Loos designed a light for the men's fashion store Knize in Vienna in 1930 which today serves as the inspiration for new designs from Labvert. The dodec­ahedron is interpreted based on a contemporary under­standing of shape and today's technology to form a chandelier or light object. The basic shape is implemented in various materials and light media and manufac­tured in limited series.
The project Loos Lamps is a dialogue between generations. Sculptural quality and new tech­nologies are seen as a con­tinua­tion of a Viennese design tradition in a contemporary context.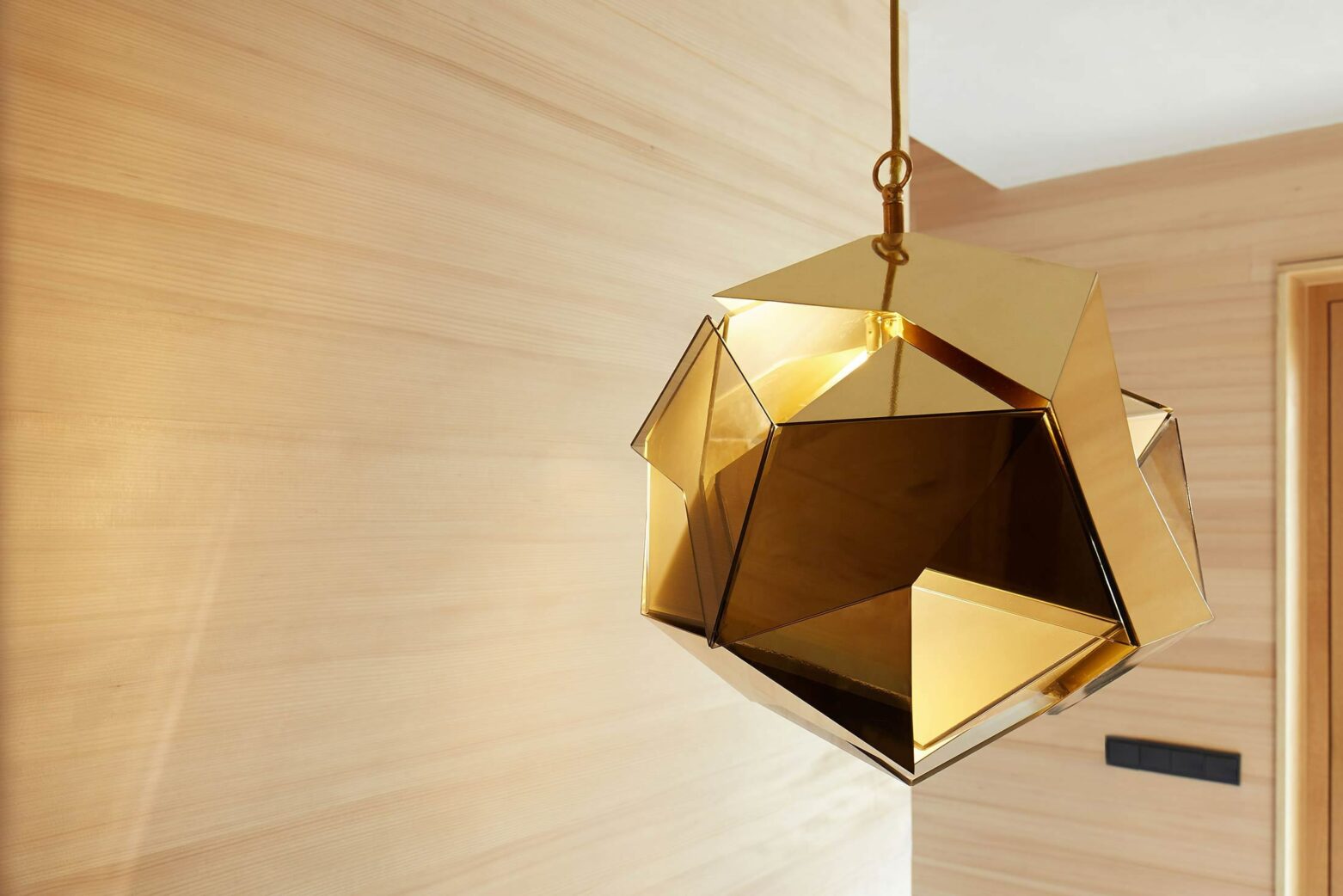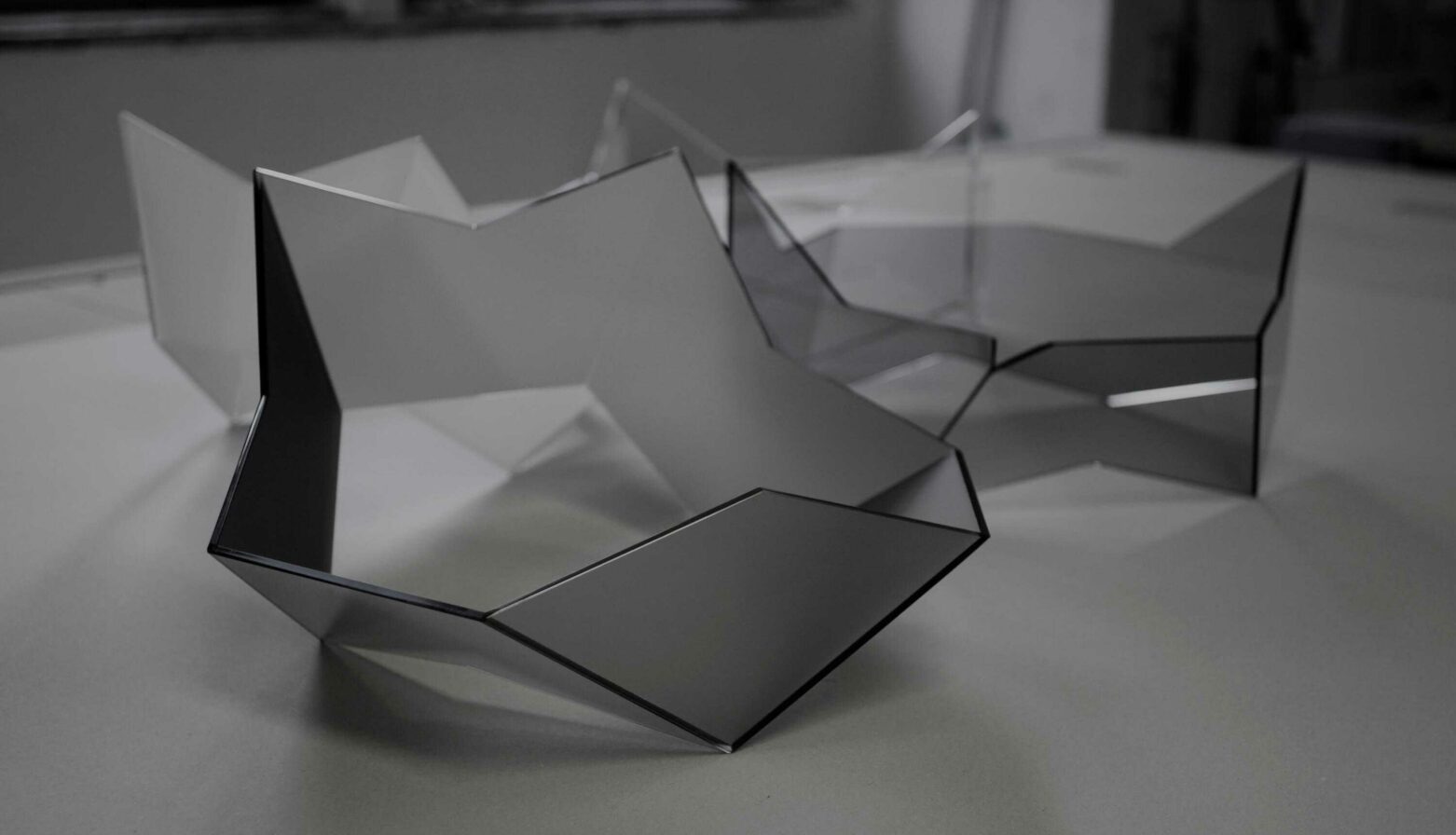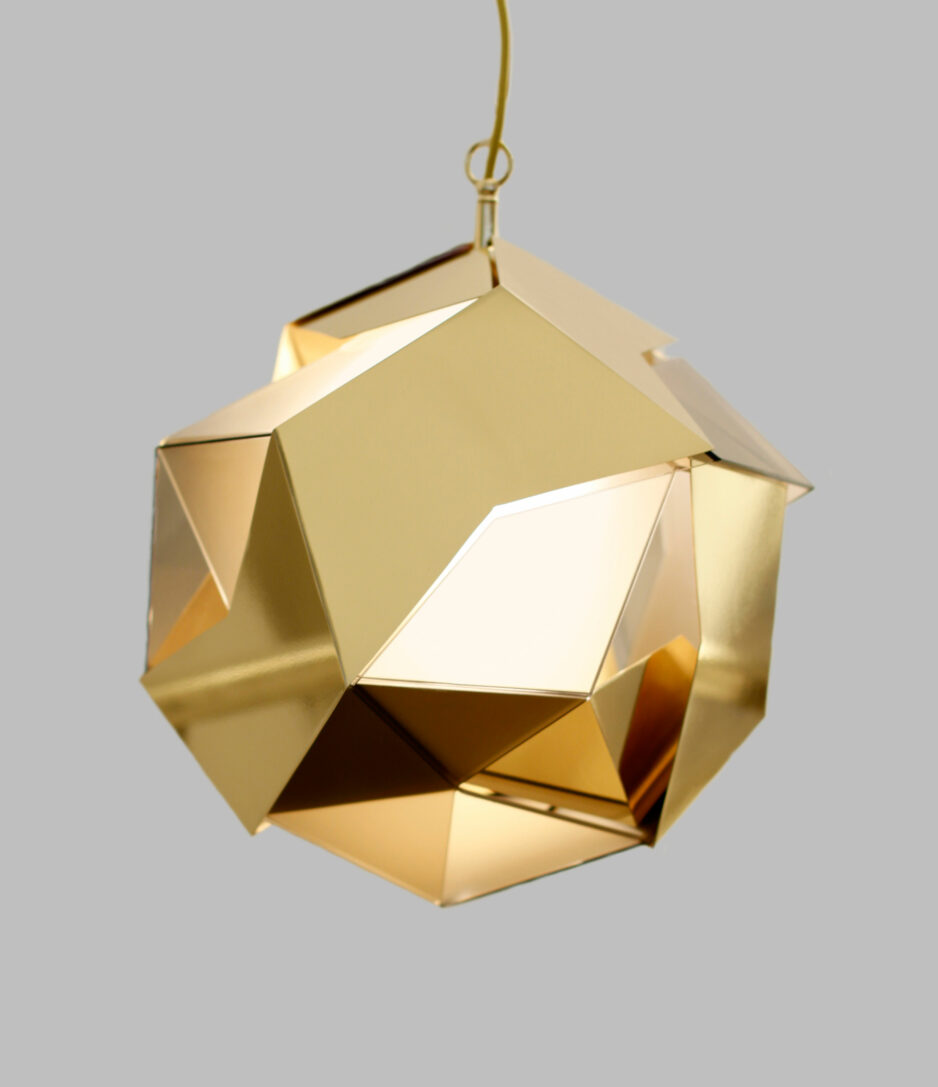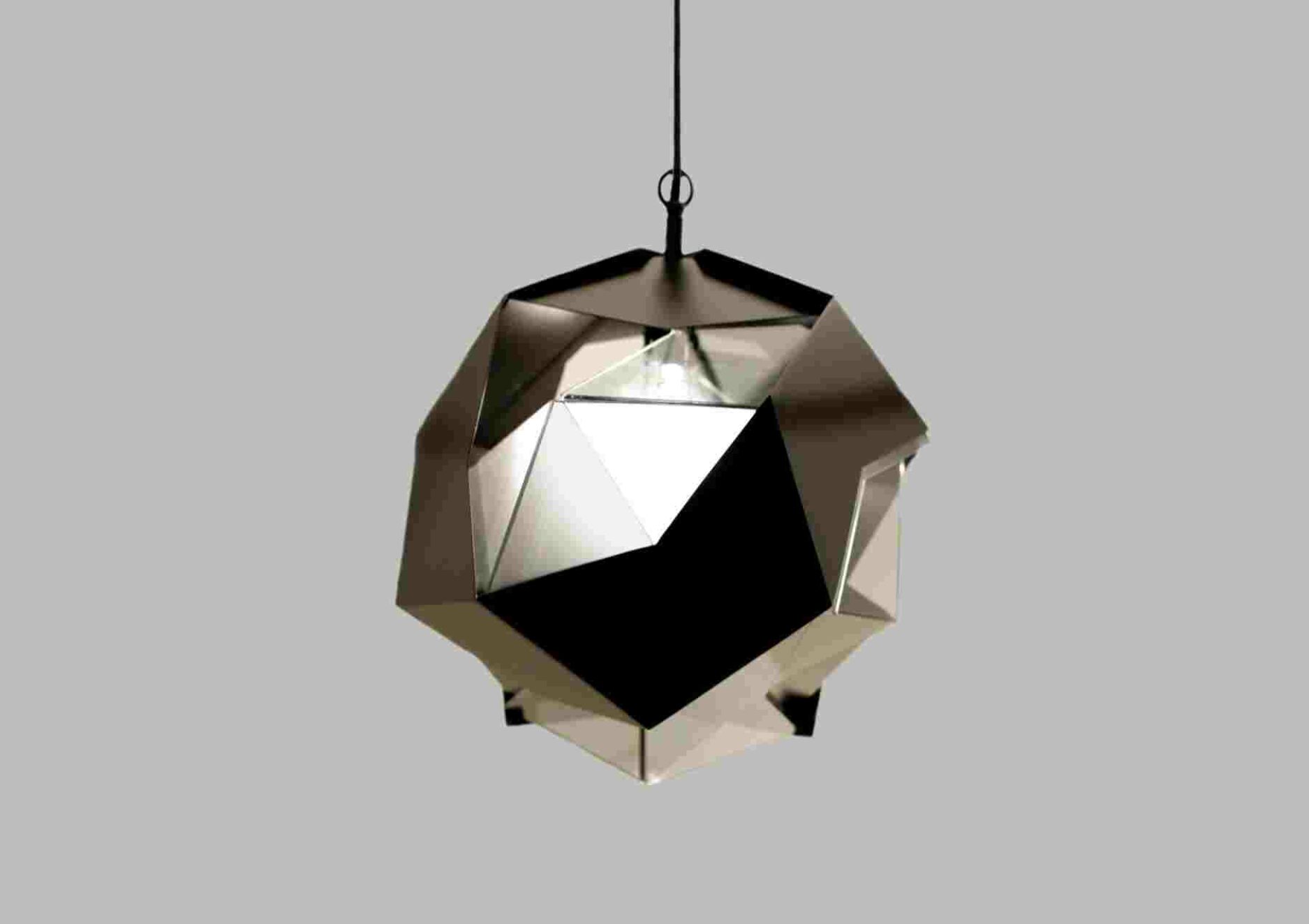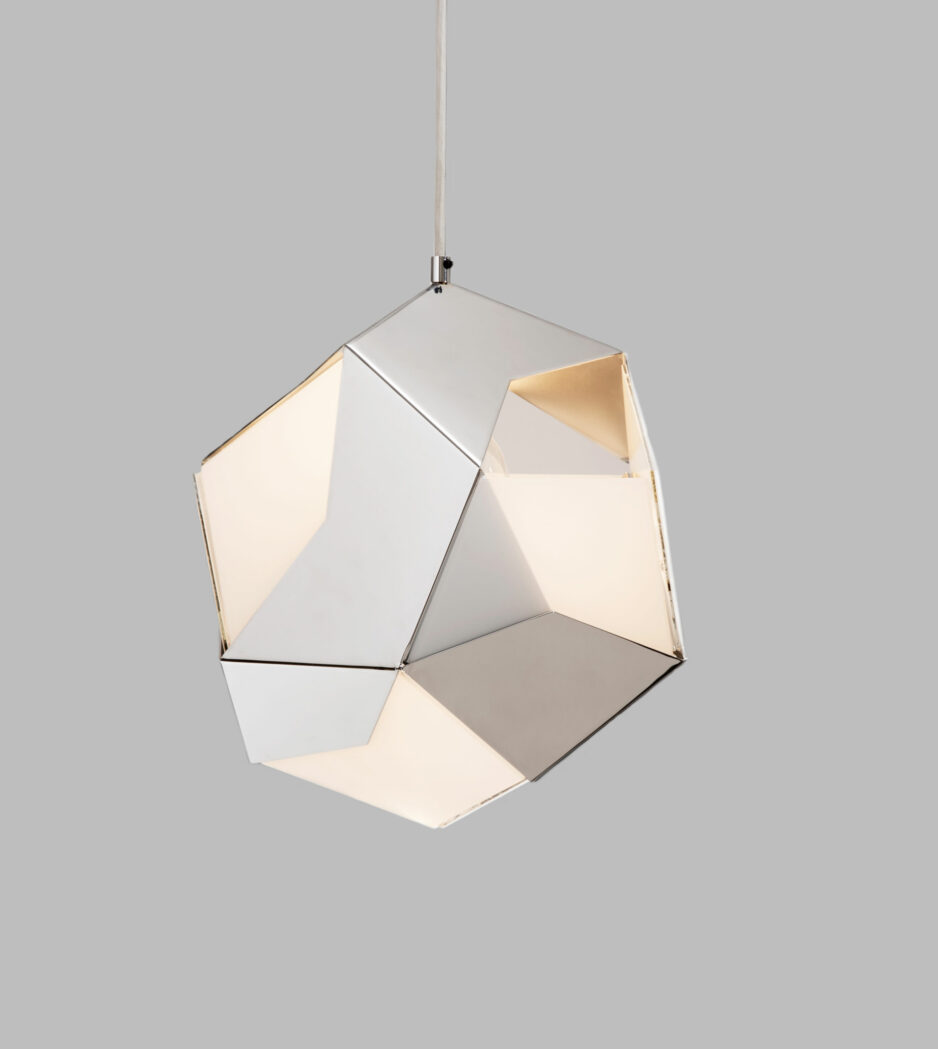 RETAIL
Labvert created a curved bar table for the beer brewery R.M.Müller Bier which alludes to the nuanced colors of the brews. Five specially developed clay coolers are embedded in its center.
The design of the expansive storage installation was influ­enced by the bottle fermentation method, which requires the bottles to remain vertical: In place of ordinary shelves, a geometrical arrange­ment of oak slats forms the support for the five beer varie­ties. The beer glasses were also specially designed by Labvert.
PRODUCT
The design of the necklace Beach Balls is a miniature-scale version of an architectural project of the architect and designer Stephan Vary. The poetic trans­lation of a room concept into a miniature object is a masterful interplay of shape and dimension. Made by the renowned Viennese jeweler Schullin, the jewelry piece represents extravagance and distinctive sensibility.
The two spheres can be arranged in different constella­tions. In the light, the lattice structure of the pendant throws delicate shadow patterns on the skin and clothing. This interplay of light and shadow was captured in an exclusive shoot in Villa Beer in Vienna by the inter­nationally renowned fashion photographer Michael Dürr.