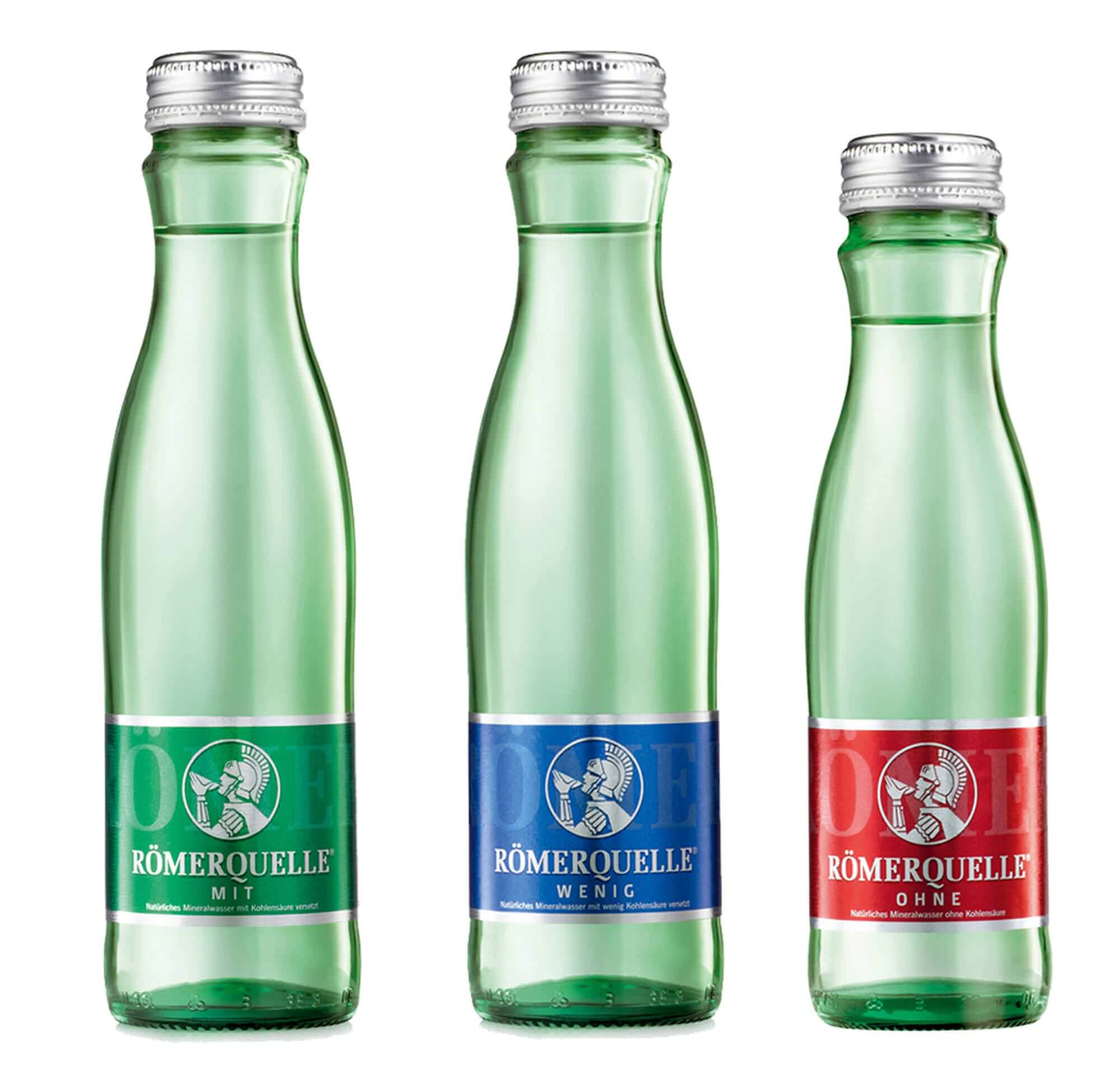 Product
The pure form
At the center of the design considerations was the search for an ideal-typical form for the ritual use of the bottle: to provide water at the table. The oldest and best known vessel for this purpose, the classic water carafe, served as a model.
The design of the new glass bottle for Römerquelle adopts the shape of a carafe and optimizes the form under close considera­tion of the production conditions, aesthetic conception and ergo­nomic parameters. The larger bottle opening allows the water to pour gently into the glass without resistance.
The logo color, the darker 'bottle-green' for which Römer­quelle is known for, was lightened to better present the crystal-clear contents and give a fresh and hygienic appearance. The smooth glass surface emphasizes the purist design.