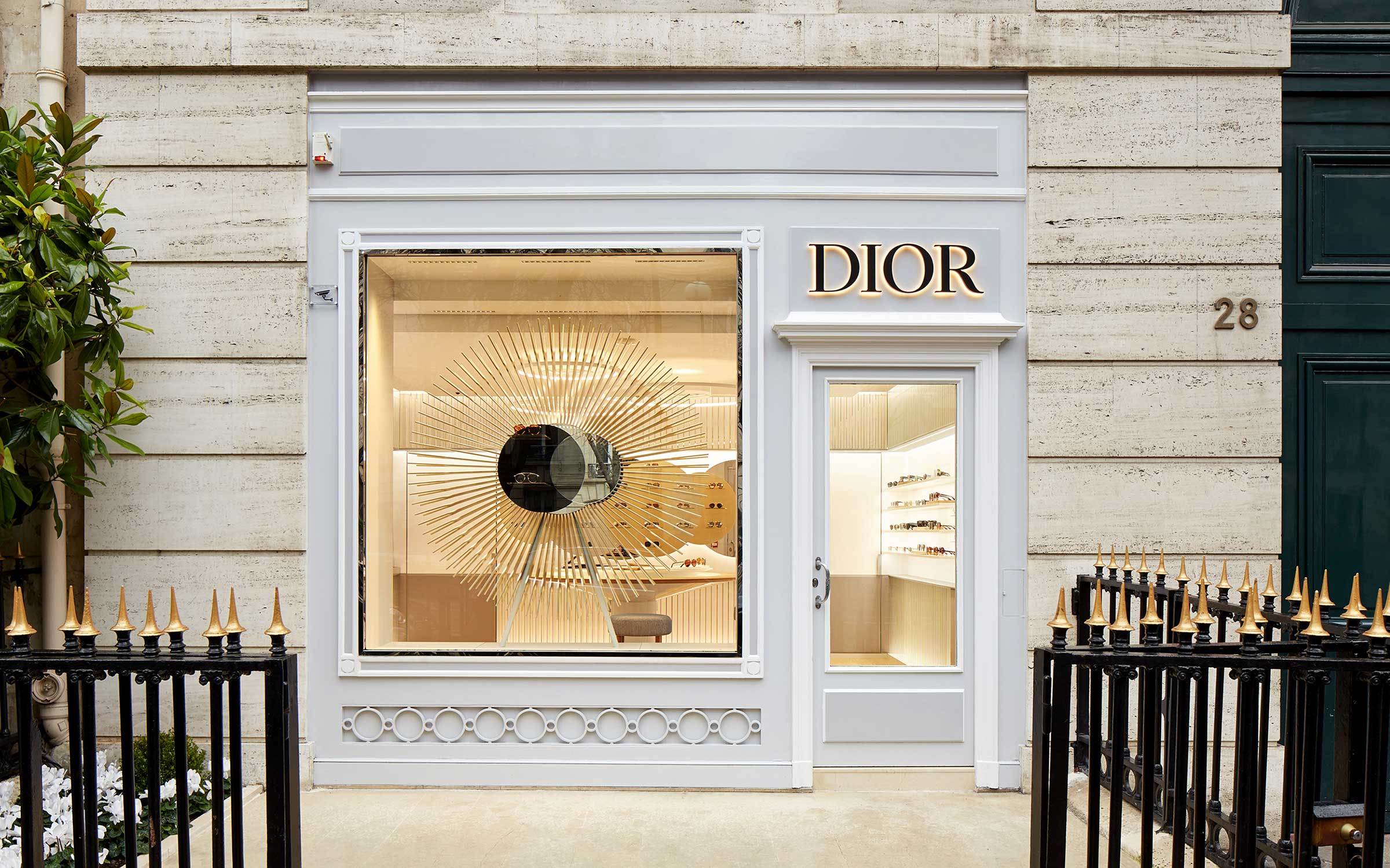 Retail
Dior has opened a glasses boutique not far from its headquarters in Avenue Montaigne in early 2018. The brand's latest collection of sunglasses and spectacles will be presented here for the first time in its own boutique. Architecture and design studio Labvert was commissioned to design the new store, a continuation of its long-standing cooperation with Dior.
The central inspiration for the design of the shop was the motif of the sun. A golden sun installed in the window shines toward the outside, inviting passersby into the bright interior of the elegant boutique, where illuminated glass lamellae along the walls create an impression of beams of light and their reflections.
The round central table also picks up the sun motif while serving as presentation area for the newest sunglass collections, which are lit by chandeliers equipped with optical lenses hanging overhead. The hand mirrors and stools as well as the carpet are likewise Labvert creations designed and crafted specifically for the Dior shop.
The overall style of the boutique incorporates typical Dior brand codes alongside their modern interpretations. Contrasts of reflecting glass surfaces with open-pored wood and soft fabrics create an inviting and varied atmosphere.